Houston Museum of Contemporary Art appoints Allison Glenn as Senior Curator and Director of Public Art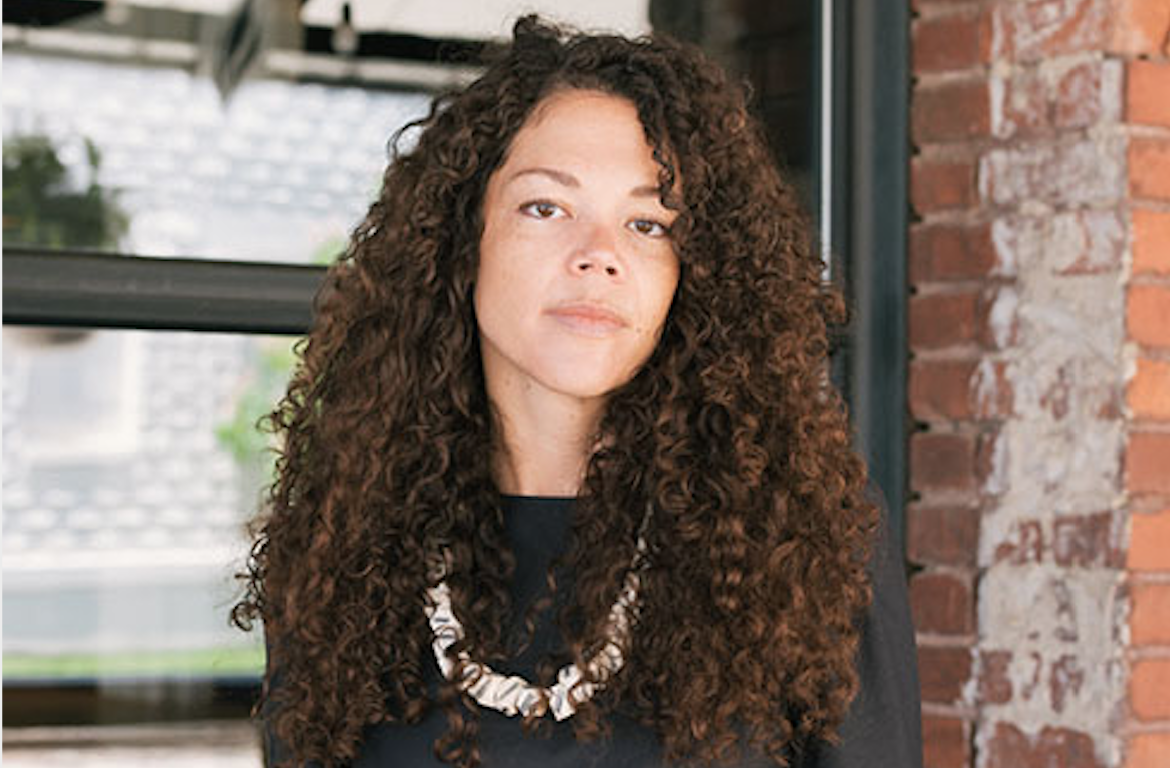 THE HOUSE OF THE MUSEUM OF CONTEMPORARY ARTS (CAMH) announced a major meeting a few days ago. Allison glenn joins the museum as senior curator and director of public art.
Glenn will lead the non-collector museum's exhibition programming, public art projects and artist initiatives, and provide senior leadership for the curatorial team.
She comes to Houston Museum of Contemporary Arts at the Crystal Bridges Museum of American Art in Bentonville, Ark., where she is Associate Curator, Contemporary Art.
Glenn commissioner "Promise, testimony, remembrance" a revolutionary exhibition in memory of Breonna Taylor. The exhibit is currently on view until June 6 at the Speed ​​Art Museum in Louisville, Ky.
Featuring 23 local artists and national figures, including Amy Sherald, Kerry James Marshall, Theaster Gates and Hank Willis Thomas, the exhibit received national coverage praising its immediacy and Glenn's collaborative curatorial approach.
"CAMH is delighted to welcome Allison to lead its curatorial and public art initiatives. Allison brings to Houston one of the most important international curatorial voices – her vision is uniquely rooted in both the deep trust of artists and concern for the community. Allison will chart an adventurous path for CAMH that elevates artists, genuinely engages diverse audiences and achieves meaningful civic impact, "CAMH CEO Hesse McGraw said in a statement.
"Allison will chart an adventurous path for CAMH that uplifts artists, genuinely engages diverse audiences, and makes meaningful civic impact. – Hesse McGraw, CEO of CAMH
CURATOR AND WRITER, Glenn joined Crystal Bridges in February 2018. She holds exhibits at the museum and its downtown outpost, The Momentary. Recent broadcasts have included "State of the art 2020", a vast survey of art produced by artists from all over the country, which she co-organized. Also in 2020, she led the presentation of the museum of "Hank Willis Thomas: All other things being equal …" organized by the Portland Art Museum.
In 2019, Glenn organized "Color field", an exhibition of sculptures staged in the Ozark woods surrounding the museum. The exhibition featured 14 sculptures by 11 contemporary artists, including Odili Donald Odita, Sam Falls, William Eggleston, Amanda Ross-Ho and Jessica Stockholder. "Color Field" visited the Baker Museum in Naples, Florida, and the University of Houston, Texas.
During her tenure at Crystal Bridges, Glenn worked with Lauren Haynes, who served as Director of Art Initiatives and Curator of Contemporary Art at Crystal Bridges and The Momentary. Haynes has been appointed Senior Curator at the Nasher Museum of Art at Duke University, effective June 2020.
Glenn will continue to collaborate with Crystal Bridges, working on projects already planned for this year and next with artists. Rashid johnson, Bethany Collins and Cauleen Smith.
Organized by the Taylor Hometown Museum, "Promise, Witness, Remembrance" highlights the life of the young woman, who was shot and killed by Louisville police at her home on March 13, 2020, at the age of 26 years. murder and the social justice protests that swept across the city, nation and world in the months that followed.
Glenn developed the show in conjunction with Taylor's family; a community steering committee led by Toya Northington, the museum's community engagement strategist; and an advisory committee that includes S Sherald, Gates and Thomas, as well as relatives of Trayvon Martin and Alton Sterling.
PRIOR TO JOINING CRYSTAL BRIDGES, Glenn was Publishing Director and Curatorial Associate for Prospect New Orleans, during Prospect 4: The Lotus in Spite of the Swamp (2016-18), for which Trevor Schoonmaker was Artistic Director.
In 2015, Glenn was awarded a Conservation Fellowship with the City of Chicago Department of Cultural Affairs and Special Events. She was also a research fellow for Gates' Dorchester projects and a program manager for the artist's Arts + Public Life initiative at the University of Chicago. Previously, she worked for two years as director at the Monique Meloche Gallery in Chicago (2014-16).
Glenn received a BFA in Photography with a co-major in Urban Studies from Wayne State University in Detroit, Mich., And holds a double MA from the School of the Art Institute of Chicago in History, Theory and Criticism. of modern art. and arts administration and policy.
In July 2020, CAMH announced the appointment of Janice Bond as Deputy Director of the Museum. She will work closely with Glenn. CAMH's last senior curator position was held by Valerie Cassel Oliver. She held the position from 2000 to 2017, when she joined the Virginia Museum of Fine Arts in Richmond, where she is curator of modern and contemporary art. Glenn officially begins in the role on August 1.
Glenn is "thrilled" with the opportunity. "My role at CAMH will advance the museum's world-renowned contemporary art program, expanding it to include collaborative engagements within and between museums, institutions and audiences in Houston and beyond," said she said in a statement.
"Working with multiple audiences and diverse communities continues to be an important part of my job, and this leadership role at CAMH will give me the scope of vision to include leading a public art program that expands, decentre and relocate the museum as a site. I look forward to joining the amazing team at CAMH and building on the influential legacy of former Senior Curator Valerie Cassel Oliver, a curator whom I deeply admire. CT
IMAGE: Allison Glenn. | Photo by Rana Young
FIND MORE about Allison Glenn on his site
BOOKSHELF
"Out of Easy Reach," documents a group exhibition invited by Allison Glenn in 2018 that explored the expanding concepts of abstraction. The exhibition featured works by 24 black and Latin female identity artists produced between 1980 and 2018. Presented at three Chicago institutions – Stony Island Arts Bank, DePaul Art Museum and Gallery 400 at the University of Illinois at Chicago – l he exhibition then went to the Grunwald Gallery. at Indiana University, Bloomington. "Prospect.4: The Lotus Despite the Swamp" was published to accompany the New Orleans Triennale held in 2017-2018. Glenn edited the volume and wrote about participating artists Kahlil Joseph, Odili Donald Odita, Yoko Ono and Beatriz Santiago Muñoz.
TYPE OF SUPPORT CULTURE
Do you like and appreciate the type of culture? Please consider supporting its current production by making a donation. Culture Type is an independent art history project that requires countless hours and expenses to research, report, write, and produce. To help maintain it, make a one-time donation or sign up for a recurring monthly contribution. It just takes a minute. Thank you very much for your support.