Scottish Independence: Why Dominic Cummings' gift to the Yes campaign is not a good reason to leave the UK – Alastair Stewart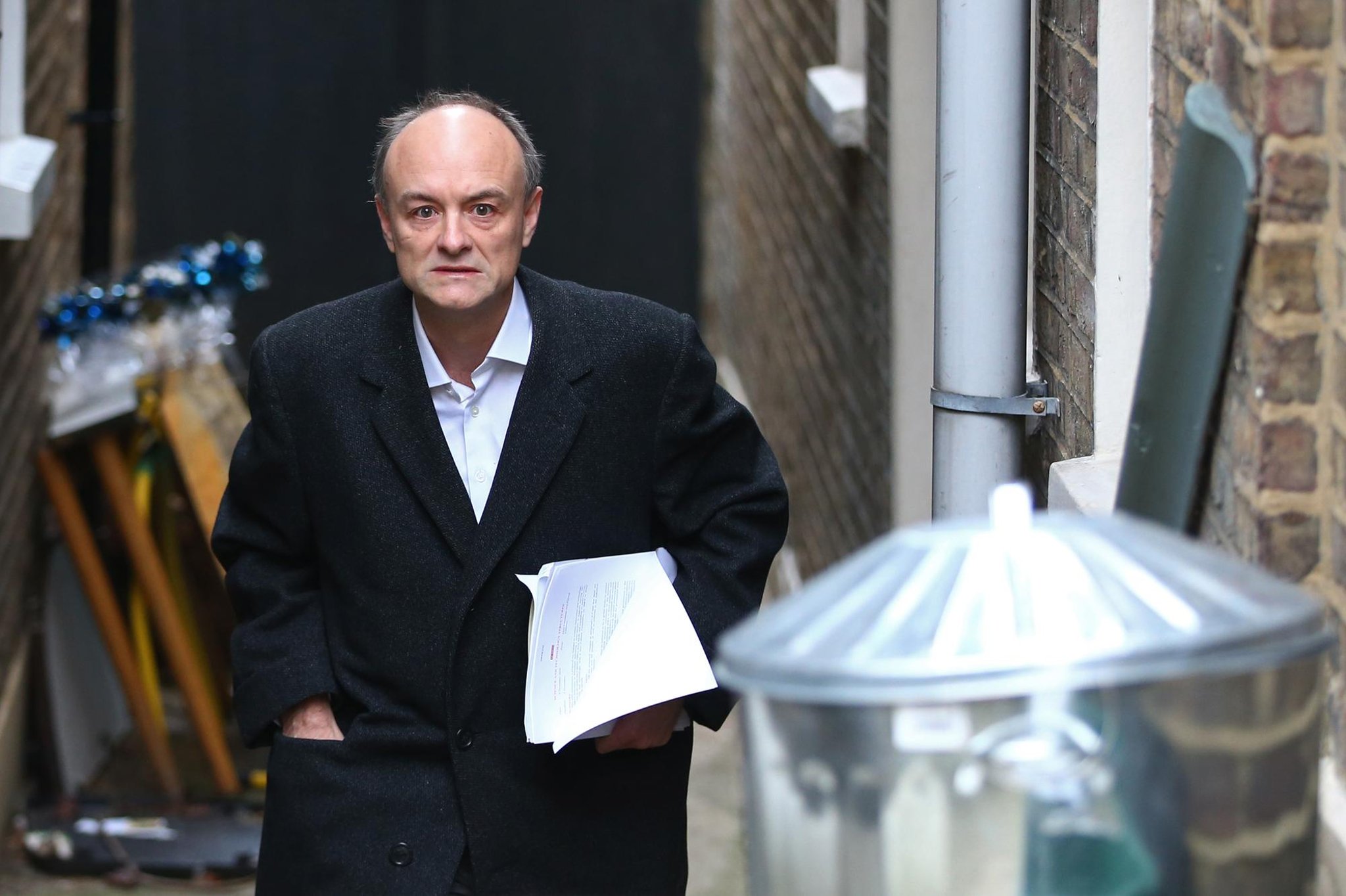 And that won't say it was the SNP. They won't say it was Boris Johnson. They'll say it was Dominic Cummings.
But it's not his fault, really. He certainly cannot be the first laid-off employee to appear on national television, condemn his former government colleagues and accuse them of being responsible for the deaths of tens of thousands of people. But, well, don't you miss the revealing book days, the Sunday newspaper snippets, and the sarcastic little innuendos to read between the lines?
The Cummings Shame List was a gift for the Yes movement in Scotland. Some happy nuggets range from the UK government's industrial incompetence to its willful ignorance of the worst pandemic the country has seen in a century.
In Scotland, the arguments for independence are largely reactive. The discussion is so far behind where it needs to be and is still on the call of teens. All we know is what we won't be. No Boris. No austerity. No preservatives.
Sociologist George Mead called it the idea of ​​the generalized other (or symbolic interactionism). We understand and shape who we are through constant interaction with others, not from within. Political scientist Alexander Wendt went further: entire cultures, nations and countries only define themselves when they encounter what they vehemently oppose. Scottish nationalism is most powerful when it has a contemptible foil in Westminster.
Read more
Read more
SNP unveils sweeping social justice policies for independent Scotland
For years Johnson was a jester. In simpler times, he was pretty darn good entertainment on Have I Got News For You. His articles were scathing and contrary and mean. This buffoonery made Johnson a poster boy for a Westminster system shrouded in fear and loathing.
Dominic Cummings' description of the chaos in the heart of government when the Covid pandemic struck was a gift to the SNP, but should in fact be a reason to support independence, says Alastair Stewart (Photo: Hollie Adams / Getty Images)
The UK could not have had a worse Prime Minister for such a difficult time. Scottish independence doesn't need a bland 1,000-page plan for the tough years ahead. No: the Prime Minister, her party and the Yes movement just have to point to "that" and "them" and say "do you want more?" It is ugly politics, unifying only by its division.
It would be interesting to step into a mirror universe and see where those punches landed. If a slightly competent left-wing government were in power and handed out Holyrood-only stuff like candy, would this argument stand? Would it be enough to complain about personalities and the system ad nauseam without offering alternatives?
The independence argument never entered the realm of complex logistical details. Its absence destroyed the independence argument of 2014. No lessons have been learned since – basic assurances on taxation and currency still do not exist. Many senior officials want everything to be okay by simply saying that everything will be okay overnight.
The SNP's Social Justice and Equity Commission report on independence is less a roadmap than a wishlist. It reads like a deliberate and deeply shocking political stall. "We are not the Tories, we are not Westminster." But any forthcoming white paper on independence has already been warned that this will not "necessarily" be how independence works in practice.
Calling the Conservatives' bogeymen can only get you so far. Scottish independence preventing brutal tax cuts in the future? Does it guarantee the existence of a post-independence left consensus until the end of time? The tasty free health morsels, tuition, etc. will they be available or the first fruit at hand for a future chop of expenses?
The history of the Houses of Parliament spans over 900 years. The Scots have been on it since 1708. Universal suffrage has been in effect since 1929. Let's say that from "Independence Day" the rest of the UK is a century ahead of independent Scotland.
If you consider all of the democracies that have achieved independence, you can't help but notice that they started with the same Puritan zeal and naivety that we see in Scotland today. The United States started out as a deliberate anathema to European politics. His very soul was forged from a bitter belief that the corrupt reign of distant kings was not for them.
Two hundred and forty-four years later, the US government has shattered this ideal on a global scale. The country has mingled with most of the countries of the world. It is the shadow of the example of "shining city on a hill" that it set out to be. Contemporary presidential rhetoric is utterly out of sync with national realities, and there is an awkward global record of torture, corruption and murder in the past century alone.
The 2014 Independence White Paper, successive SNP manifestos and recent foreign policy documents all portray Scotland as a 'good citizen of the world'. This is considered a fact and a promise. The "good" throughout the long history of international relations is entirely subjective. International standards of morality are the subject of spectacular theological, philosophical, historical and even scientific debates and inquiries.
Most countries, regardless of their size or initial intention, ultimately fail. It is a pill that is difficult to swallow and accept that young democracies share the same fate. Westminster is not alone in this area. None are perfect. Corruption, failure, intransigence, hypocrisy, madness and sheer stupidity are inevitable as long as the human condition exists.
If Indyref2 comes, as it surely will, it would be disastrous to rest the arguments on the current flawed premise. The likes of Johnson and Cummings are an ongoing gift. But the emotional can only get you so far.
The idea that we can turn the tide of history just because we want to is ludicrous. It ignores the arguments and the path of all the other countries, let alone the small countries that have self-determination.
We are in the arena of personality politics. But whoever we hate cannot be a rational basis for independence.
A message from the editor:
Thank you for reading this article. We depend on your support more than ever, because the change in consumption habits induced by the coronavirus is having an impact on our advertisers.
If you haven't already, consider supporting our trusted and verified journalism by purchasing a digital subscription.