The painted | Radio-Canada News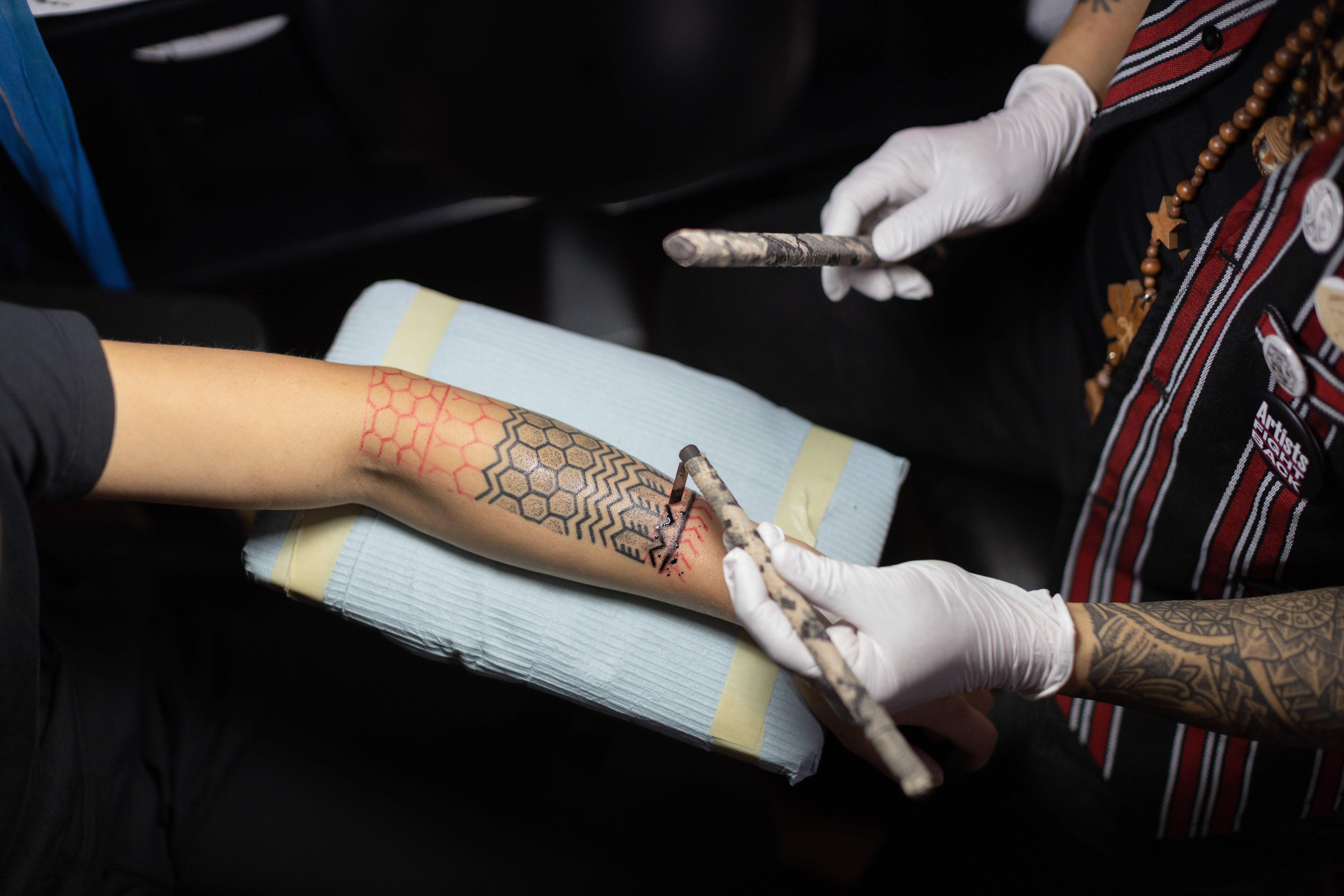 Discovering the lost script
At tattoo artist Romeo Reyes' studio in Richmond, BC, an ancient style of Filipino art and writing is alive and well – with a modern twist
Reyes transforms baybayin scripts, a style of writing used by indigenous Filipinos in the 16th and 17th centuries, before the period of Spanish colonization, in the art of tattooing.
"I didn't realize we had our own writing system," Reyes said. "Everyone knows Japanese, Chinese writing… it made me even more proud to be Filipino."
Reyes says he found out baybayin several years ago at a talk by Christian Cabuay, an artist and translator who wrote a book on this distinct writing style, and who often translates requests from Reyes' clients.
Reyes says that while tattoos are often stigmatized in Filipino families, many of whom often have deeply religious origins, they were a part of everyday life before colonization.
"We were tribes… from the start all Filipinos were tattooed," he said.
"We were never really Catholics or Christians. It was imposed on us, or imposed on us, by the Spaniards. Even King Philip, when he saw the Philippines, he called it as' the island of the painted people. 'or the' painted. '"
Reyes, eager for this connection to his past, received his first batok design by Wilcken in 2018.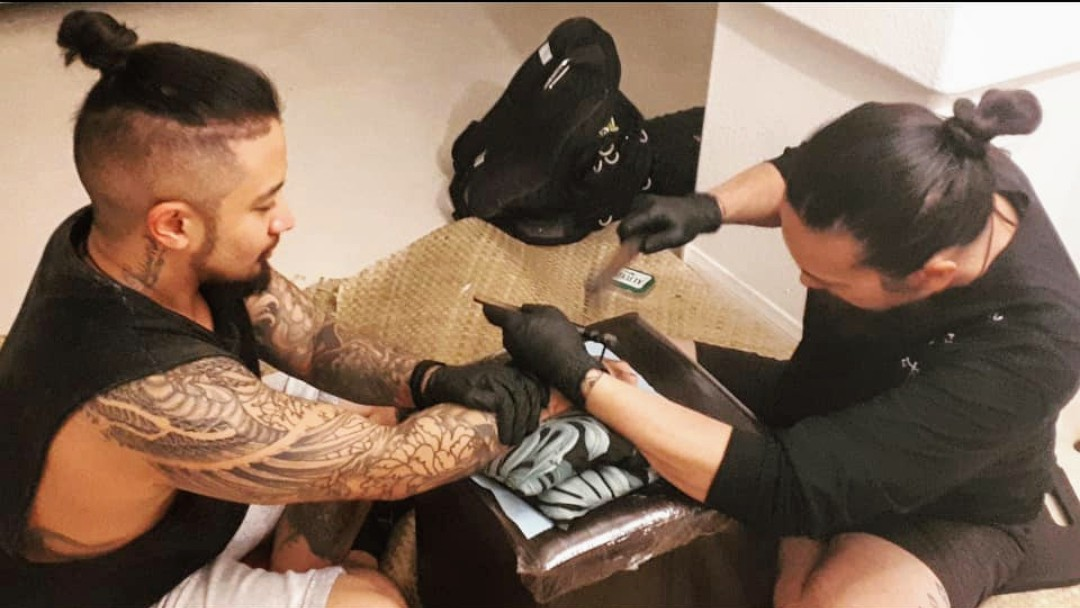 Since then, he has tried to educate Filipinos in his social circle in Vancouver on these ancient practices.
"Every time I tell my fellow Filipinos about it, especially … the younger ones, they're excited. They're like, 'What? We have our own writing system? That's so cool,'" did he declare.
"Because of … colonialism, this and many other parts of the culture have been all but erased … this is something that needs to be shared."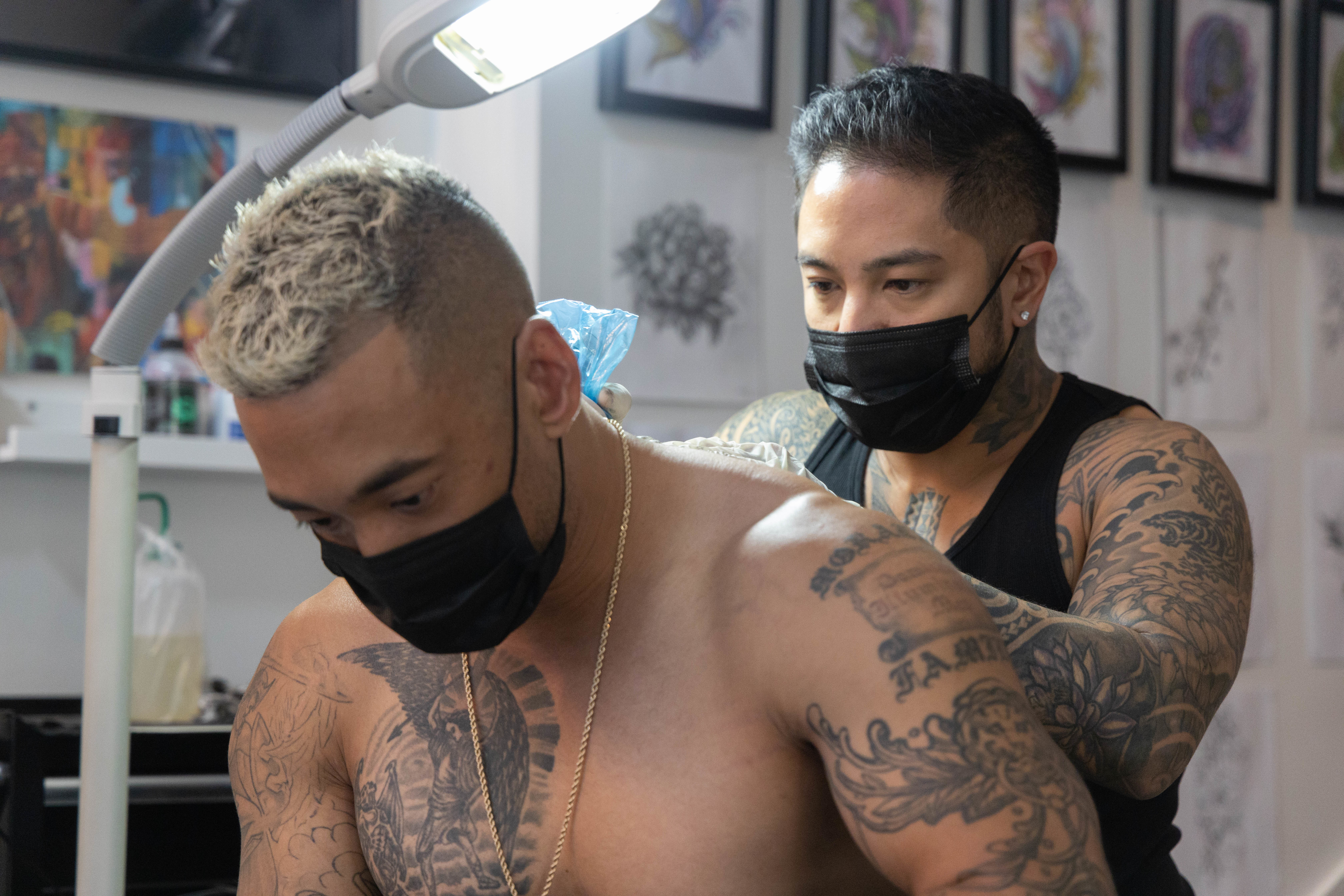 Do you have a story to share about the Filipino community in British Columbia? We want to explore the people, cultures and perspectives of the Philippine community in the province and we need your help. Please take a few minutes to share your thoughts.