Column: The love of writing, the love of poetry | Chroniclers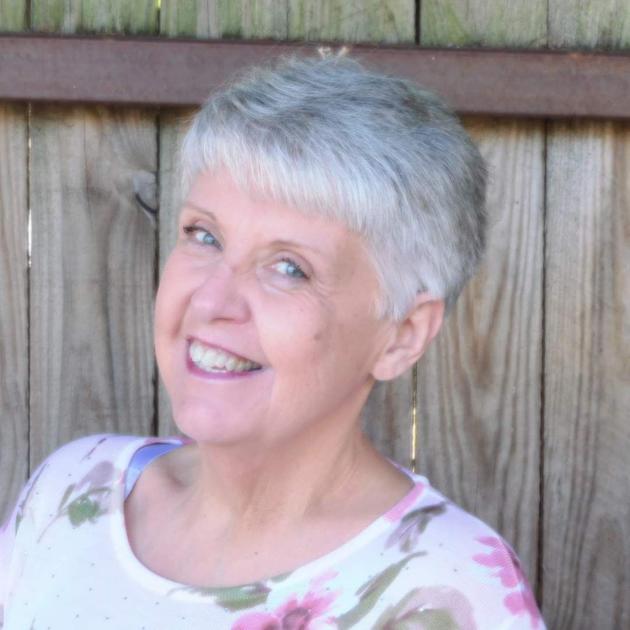 In 2017, my youngest daughter saw on Facebook that a local newspaper was looking for sports writers. My husband Don and I have been passionate about sports since we met on the Lancaster Tigers football field in 1970. He was a football player and I was a cheerleader. We were also friends in the Lancaster student newspaper ("The Lancastrian") in the early 1970s. We enjoy sports of all kinds and have coached soccer, baseball / softball and basketball. I have also taught twirling over the years.
So I got hired as a freelance writer and we've both covered the Ennis Lions High School football team since then. From there, I found my passion writing human interest stories for four different newspapers. I'm not making a lot of money, but I'm having fun! I have always loved to write, and my husband and I stay very busy covering all types of sports. We love children of all ages and as a result this has become a perfect choice for us in our retirement years.
I finished my book in 2018 and had it published myself in 2019. From there I started speaking at Ladies Lunches across the state of Texas as part of the organization. Christian Stonecroft. I mainly use the material in my book as a motivational message for others.
I've been writing poetry since I was in college and probably wrote over 100 poems in my day. But, just over the last few years, I've really focused on putting together a collection of poems for eventual publication.
This is why I was very happy to be a guest poet and read my article "A Time of Mass Confusion" at the 100th celebration of the Poetry Society of Texas on June 27th. Poetry, Texas, just north of Terrell at the Springs Event and Venue Center. The celebration saw 80 poets read their original poetry in the City of Poetry to commemorate the company's 100th anniversary. It was a full day affair, with a catered barbecue lunch for the poets and their guests.
The Poetry Society of Texas was founded on November 5, 1921, with its charter issued by the State of Texas on January 25, 1922. According to the program brochure, "The purpose of the society will be to secure greater public recognition of the art of poetry, to encourage the writing of poetry by Texans and to awaken a finer and smarter appreciation of poetry, especially the work of living poets who interpret the spirit and the heritage from Texas.
The company sponsors annual contests and awards cash prizes over $ 5,000, open only to active members, and has chapters in cities / counties in the state: Hi-Plains Chapter (Amarillo), Heart of Texas (Waco), Mockingbird Chapter (McKinney), Pegasus Poetry Association (Dallas), Permian Basin Poetry Society (Midland-Odessa), Poetry of Johnson County, Poets Northwest (Houston), Poets of Tarrant County (Fort Worth), Rusk County Poetry Society (Henderson), San Antonio Poets' Association (San Antonio and surrounding area), Tyler Rose Garden Poetry Society (Tyler), Wichita Falls Poetry Society (Wichita Falls) and others.
For more information about the company, I invite you to visit the company's Facebook page.
"A time of mass confusion"
A time of mass confusion,
I can't believe most people
What happened to our nation?
We used to love and care,
Generate division everywhere.
Many refuse to stand up today
When our sweet hymn plays.
Burning our flags without fear,
To the things that were once close to our hearts.
From our bluster on Facebook,
The media stirring every faction,
Instead, they are intimidated and mocked,
I pray that it is not too late.
A time of mass confusion,
The current state of our nation.
Patty Hullett of Waxahachie is a freelance writer, poet, and author who travels the state of Texas as a Christian motivational speaker. Her autobiography, "Bye-Bye, Fatty Patty," is available on Amazon Books, Barnes & Noble, and Xlibris Books & Publishing. She and her husband Don Hullett have two daughters, six grandchildren and two great-grandsons.