Charleston Singer, Wife of Brain Cancer Survivor on "America's Got Talent" | Charleston scene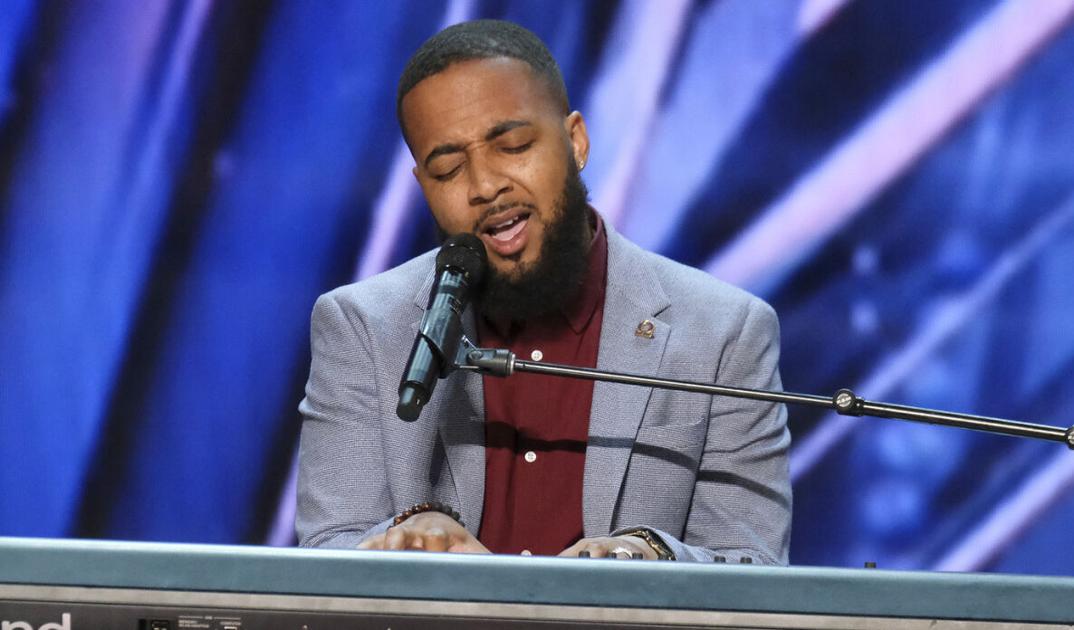 A contestant for "America's Got Talent" on the reality show's 16th season who received a yes from all four judges to move on to the next round grew up in Charleston.
Ray Singleton, a singer and pianist whose audition screened on NBC in mid-July, not only brought talent to the national stage, but a heartwarming story as well.
Singleton's wife Roslyn, a US Navy veteran, is a brain cancer survivor. In fact, she survived it twice.
In front of Simon Cowell, Heidi Klum, Howie Mandell and Sofia Vergara, Singleton dedicated her emotional performance of Andy Grammer's "I Am Yours" to his wife, who stood backstage with host Terry Crews.
After the song, the judges called her to the stage and she also received a round of applause, as tears rolled down her cheeks. Terry Crews handed him a handkerchief.
"I've never heard her sing so well," Roslyn told Cowell when asked what she thought of her husband's performance.
"We felt the love, we felt the commitment and we felt the warmth and we felt your heart," Mandell said. "And that's what it's all about on this show."
Singleton said his wife was first diagnosed and treated for a cancerous brain tumor in 2013, before meeting her in 2016. A week before the couple's 2019 anniversary, she called after an annual check-up indicating that the tumor had returned.
"I said, 'OK, what do you want me to do?'" Singleton said.
He gave him back massages and pep talk, and he sang his songs – then the next scan came back clean. She had beaten cancer again.
"He's my superhero," Singleton said.
Singleton's mother Trudy Grant said she and her son hosted gospel brunches at Halls Chophouse ahead of the COVID-19 pandemic. She comes from a musical family; her parents were gospel singers and her sisters have been singing with her for over 40 years.
"Ray has been surrounded by music since birth," Grant said. "He had no choice but to sing."
Singleton said he's always been confident and at ease on stage, but this performance came with some nervous energy.
"I've been performing my whole life since I could speak, but it was a bigger stage than I've been on my whole life," Singleton told The Post and Courier.
Singleton was back in Charleston for a night out on the night of his episode airing. He reunited with his family and friends. Even his former church pastor surprised him.
"I am always floating on a cloud," he said.
While he can't say how far he goes in the competition, he said he and his wife have already been given some unique opportunities due to their appearance on the show.
His wife was named an honorary survivor of Charlotte's Relay For Life by the American Cancer Society. And he got calls from the mainstream media, including display panel, and asks to sing the national anthem.
On the phone, Singleton still couldn't understand the experience.
"It was incredible, incredible, incredible, wonderful," he exclaimed. "It was truly a dream come true from start to finish."
Singleton attended St. Andrew's Elementary School, West Ashley Middle School and West Ashley High School. Her first job was at the local California Dreaming and her sister works for the Charleston RiverDogs.
Singleton lives in Charlotte.
After the show aired, his Charleston friends reached out, including his high school basketball buddies who were eager to congratulate him.
A prophecy came true when his old college friend sent him a photo of an autograph Singleton signed for him in 2008 with Singleton on the TV screen in the background.
The autographed note read, "Keep this. I'll be on top of the world soon."
Reach Kalyn Oyer at 843-371-4469. Follow her on Twitter @sound_wavves.