Survivor South Africa: Immunity Island – Player of the Week (Episode 12)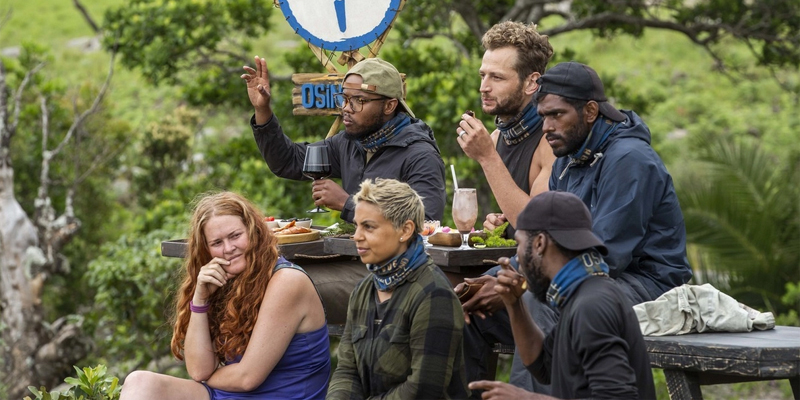 Each week here on Inside Survivor, we'll be running a fan survey to determine the Player of the Week in Survivor South Africa. Readers can vote for the player who impressed them the most with their strategic gameplay, social skills, and overall performance. The ballot will close on Wednesday.
In the twelfth episode of Survivor South Africa: Immunity Islandwe saw the elimination of 39-year-old yoga instructor Wardah Hartley. In one of the most dramatic episodes of the season, the tensions were extremely high. After Anesu was eliminated, Chappies was determined to get revenge, and he didn't mind taking shortcuts to gain the advantage.
This led to Chappies stealing food for himself, both rice from the camp and his auction reward. However, when other tribesmen found out, they weren't happy.
Despite negative feelings towards Chappies, the Majority Alliance was unable to eliminate him due to his victory over Immunity. And with Santoni having an idol, plus the Tribal Council pass recently inherited from Chappies, the Outsiders had all the protection.
While Kiran believed he could get Santoni not to play his idol, his plan ultimately failed. And after an intense tribal council that involved rules breaking charges, Chappies played her tribal council pass on Anela, while Santoni played her idol for herself. This sent Wardah home with just 2 votes.
The winner of last week's poll was Kiran with 194 votes (45.86%).
WEEKLY RESULTS
Week 1: Deny
Week 2: Carla
Week 3: Santoni
Week 4: Santoni
Week 5: Shaun
Week 6: Chappies
Week 7: Santoni
Week 8: Santoni
Week 9: Santoni
Week 10: Santoni
Week 11: Kiran
---
Written by