Unattended Play – Is It Time To Cut The Ropes From The Apron?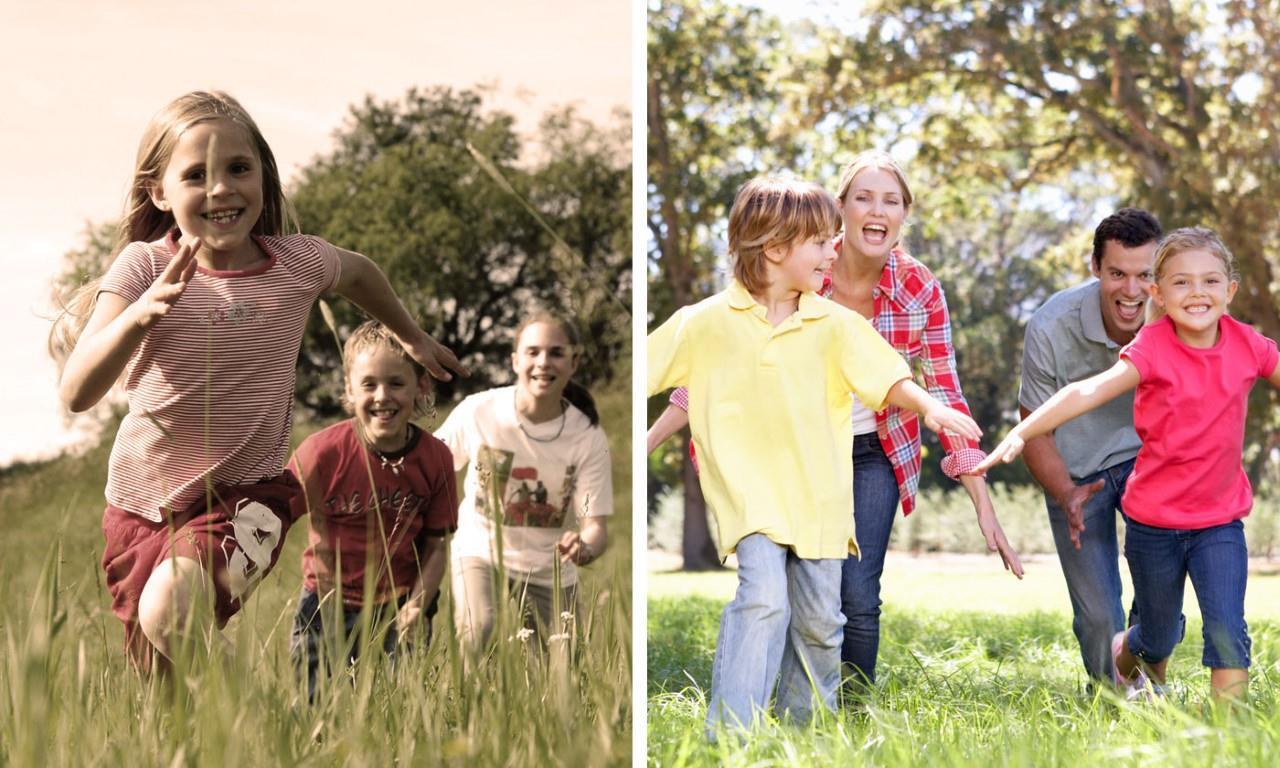 Experts say unsupervised play is "gold dust" in child development.
Yet studies show that most children are 11 years old before they are allowed to play outdoors on their own – two years older than their parents. On average, children only have an hour and a half a day to play outside without supervision.
Now, as we come out of lockdown, child psychologists say it's time to reclaim the great outdoors.
In this in-depth look at the topic, we talk to the experts, uncover the stats, and learn from some parents who have incorporated unsupervised play into their children's lives.
Science
"The subject of unsupervised play is so important, especially as we are coming out of the pandemic and having to relearn how to get out," says James McTaggart, school psychologist at Highland Council.
"Adults plan a lot for kids, but often times, if they have more space and flexibility, they'll come up with better ideas than we do. They create personalized game ideas based on their needs.
"So if they need to run and be loud they will, or if they need a little quiet they will find a bench to sit and chat. There is a dialogue to be had here.
Let the children take their breath away
After that, James says, the trick is to take a step back. Especially when you can't wait to intervene.
"Children's development needs to do things that adults don't approve of," says James. "They have to fall by the rules, or pick up their ball and go angry. If adults help too much, they don't learn from their mistakes. It's important for building confidence and self-esteem, and crucial for our ability to cope when things go wrong.
"As adults, it's one thing after another – of an expected bill coming in, an exploding boiler, serious illness, a pandemic. Unsupervised play develops the skills children need to deal with bad things.
"Besides, it's more fun."
Dr Alexia Barrable, Senior Lecturer in Education and Social Work at the University of Dundee, explains that starting at age six, unsupervised play is crucial in emotional development.
"Unattended play is gold for kids," says Alex. "Kids six, seven, eight, nine need unstructured time. Self-regulation of emotions such as fear and anger occurs in a social group without adults. This ability to regulate our own emotions is a key skill for many aspects of life, including academic success. Children who learn to self-regulate tend to do better in school, have better mental health, and generally lead happier lives.
What are the security risks?
Alex and James both point to social and cultural factors in the modern evolution towards structured, adult-led play dates. Parents are working longer hours, with more options for after-school care, clubs and sports. There's also a lot more awareness of foreign danger, higher traffic volumes, and exponential growth in technology, which James says has "made the interior more interesting than before."
Alex and James both say the company has become too risk averse along the way. Alex points to a book by American author James Hind 'The Coddling of the American Mind'. Hind says that by suppressing independent play and independence, we are raising children who lack confidence and resilience.
"From the 'stranger danger' messages from the '90s, we're starting to see kids staying inside a lot more and being watched more closely," says Alex. "Yet, statistically, you would have to play outside four hours a day for 30 years to be kidnapped. We're prepared to worry more about issues that create a sensation in the media than more mundane but real issues like being hit by a car. "
Instead, Alex suggests that parents report and discuss the risks with their child, and let them realize their own competence. "By the age of six or seven, a neurotypical child will know if something is too hard, too high, or too fast, so it's important that we help them take what you might call safe risks," says Alex. . "Later in their teens, they'll use these skills to make some crucial decisions, like if I get in this car and drive that fast."
James agrees, "It's about helping them be alert rather than scared, aware rather than scared.
Come home when it's dark outside
Any parent who has seen their child climb a tree or ride a bike with their friends will recognize this special joy. They can also remember it from their own childhood.
Caithness teacher Chris Aitken has fond memories of the freedom he enjoyed as a child. Now, Chris and his wife Caroline are keen to give their boys, Callum, 10, and Finlay, eight, the same opportunities.
"I have amazing memories of being free growing up in Keiss," says Chris. "I know it's a bit of a cliché to say that we were called out after dark, but that's really how life was. We lived either at the port, the beach, the rocks, the castle. We fished, made huts, made fires, climbed rocks and jumped into the sea.
"Certainly we all have the scars of our adventures, but in my mind it was an important process of learning limits and safety."
Fast forward a few decades, and Chris and Caroline's sons have similar adventures. Keiss is a small, rural village near a pristine beach and harbor, and Callum and Finlay like to explore in a safe and secure way. Soccer is a favorite pastime, and Chris also taught the boys some bush craft techniques, including building campfires, dens, and even pruning willow trees with a knife.
The emphasis is on the rules. "We think risky play is a great learning opportunity as long as they are fully aware of the limits and are there to keep them safe," says Chris. "Over the years we've had burns, cuts and brain freeze after jumping into the sea in March – but with every incident we have a learning opportunity."
Neighborhood watch
Even in less rural settings, there are safe ways to empower children. Vicky McPhee Miller lives with her husband Simon and their daughters Skyler, eight, and Amelia, seven, in a residential development in Wick.
Like many housing estates, it attracts young families. The streets are full of children riding bicycles and freely entering and leaving each other's houses and gardens. Vicky grew up a few blocks from where she now lives and has similar memories.
"I was able to play outdoors from a young age because I was the youngest of four children," says Vicky. "I was allowed to go out and play unsupervised with my siblings in the front garden from the age of four, then at six or seven I had more independence.
"There were a lot of kids in our area and we all played in a big group, playing soccer, manhunt or kerby."
Skyler and Amelia join their friends on the outside but have a good understanding of the rules. They stick to agreed geographic boundaries, don't talk to strangers, look before crossing roads, and stay together at all times.
Vicky and Simon know the streets can get very busy, but believe that the experience of unsupervised gambling is an experience to be cherished. "I think they get a lot of benefits from playing outside, like building their confidence when calling friends and learning to become more independent," says Vicky.
"They get a lot of exercise that they wouldn't otherwise because it's not as fun riding a bike with mom and dad as it is with friends. And fresh air and exercise help them sleep better at night.
Independence comes in degrees
Developmentally, these types of experiences prepare children for their way into the world in adolescence and then into adulthood. Alex and James both say there is no magical age and no perfect environment. Independence comes in degrees.
For example, you know that a child can safely climb a tree alone because you helped him balance on a log when he was a toddler, you gave him a boost when he was preschooler, you were ready to catch him when he was a little older.
Your teenager can probably take the bus on their own if they've been there with you before. Can they handle the money? Do they have the good sense of what to do if they miss the bus? These are all indicators of their maturity.
"Think of independence as a set of learned skills," says James. "It is not based on age, there is no checklist, it is a judgment that matches their personality and their environment."
Alex agrees: "Independence comes gradually. At eight o'clock they can walk to school, at nine o'clock they drop by a friend's house. You start to develop these skills early. This way, they are not only 14 years old and suddenly jump on the train on their own.
"Children have unique learning trajectories and different paths. No way is fair. This is the difficult part of parenting.
More from the Schools and family team
"If you're four, you've spent a third of your life in confinement": scouts launch Squirrels section
Hidden Treasure: Everything You Need To Know To Find Your Teenager's Children's Trust Fund
Outdoor learning: why schools are moving out of the classroom into the real world