Tradlands Shelter 2021 cardigan review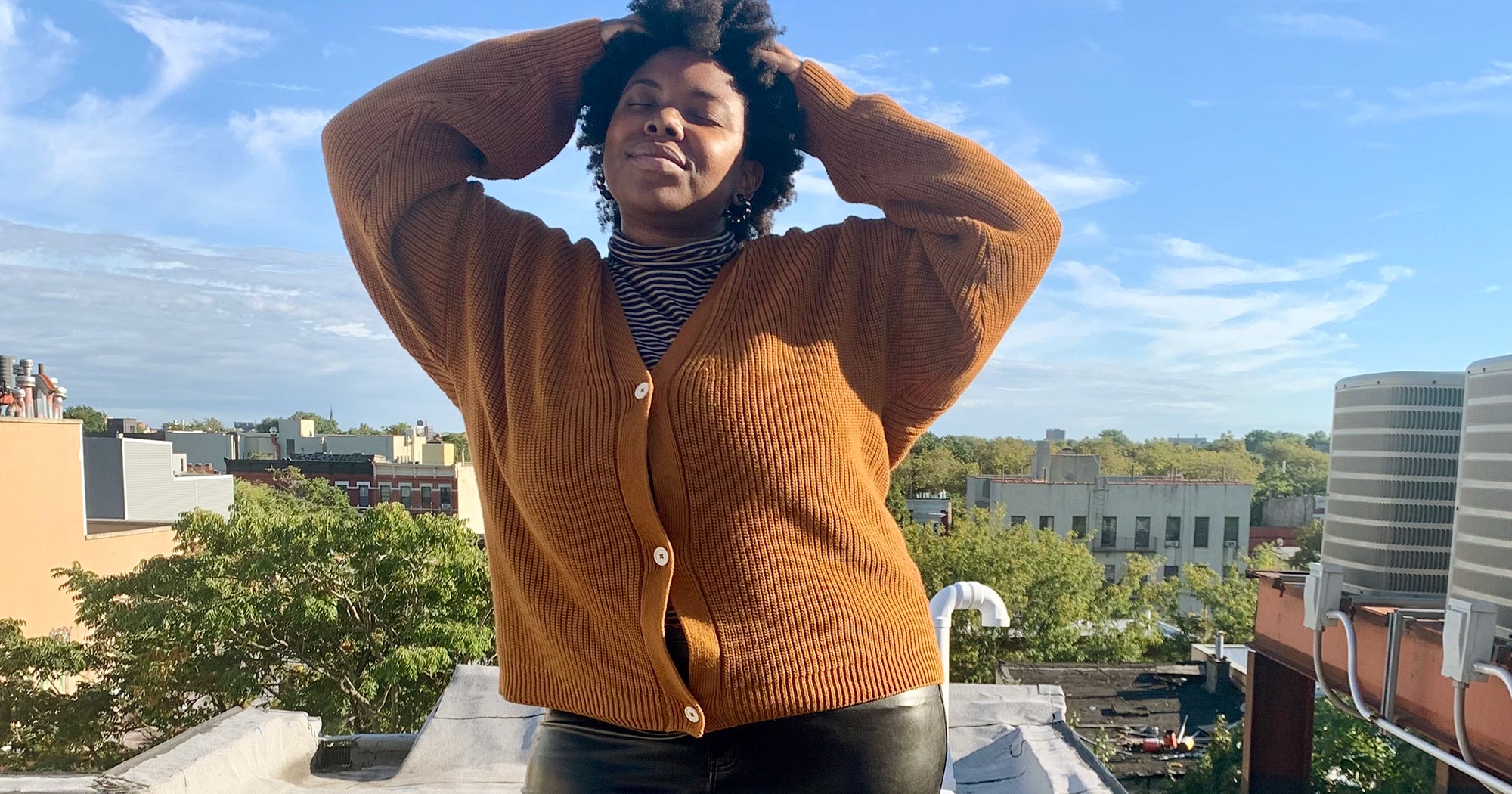 "I own a few cardigans with a similar style and I'm really drawn to short, slightly square button-down sweaters that I can easily put on and feel cute. The fabric was much like a cozy knit that you would find in a country store, but not too thick – which I like. I had the color Birch, which looks like an ivory-vanilla shade. In the photos it looked more like a soft white, but IRL it was a creamy, dreamy shade that I like a lot.
The fit was great, IMO. I took a smaller size because anything too oversized tends to overwhelm my frame, and the XXS was still very roomy. (If you like oversized fits, I would probably take your actual size.) I loved pairing it with my favorite American Apparel high waisted denim shorts, but it would also look super cute with cool jeans or pants.
I love sweaters and cardigans but since moving to Miami I probably won't wear them very often LOL. However, this Tradlands is light enough to be donned on a windier evening or morning stroll, and will definitely be used a lot this season.
It's quite pricey for a cotton sweater, IMO, but if you're already comfortable spending so much on clothes then I'd say you'll be happy with the quality of this cardigan. And bonus points for the inclusive size range! "-Karina Hoshikawa, beauty editor