The frequency of fallout is difficult to track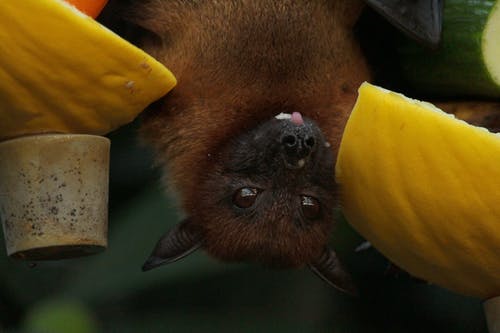 Scientists are trying to determine how often viruses are transmitted to humans from other species.
---
Scientists call the transfer of viruses and diseases from animals to humans an "spillover" and suggest that this phenomenon is actually more common than many people realize. Additionally, the fallout worsens as humans move through wildlife habitats and share space with certain species known to transfer unwanted health problems.
Of course, the coronavirus is probably the first thing that comes to mind. Scientists believe the virus was transmitted to humans from bats. The fallout also caused the Middle East Fatal Respiratory Syndrome (MERS), which has likely passed from bats to camels to humans. Similar to SARS-CoV-2 (the coronavirus), people infected with MERS experience severe respiratory distress, fever, cough, and shortness of breath. An outbreak of MERS occurred in 2002 and 2003 and resulted in more than 8,000 infections worldwide, leading to the death of nearly 10% of those infected, according to the data. Of course, COVID-19 is also associated with respiratory illness that can lead to pneumonia and acute respiratory distress syndrome (ARDS).
A major difference between MERS and SARS-CoV-2 is that the spread of MERS was limited to the Arabian Peninsula and there have been fewer than 200 reported cases. Of course, now that the coronavirus has spread around the world, scientists are taking a closer look at why the overflow continues to occur.
In addition, a study recently published in PLOS online followed 431 adults with confirmed cases of SARS-CoV-2 between February and August 2020 in Zurich, Switzerland. At the time of the study, all participants had fully recovered. Researchers assessed the proportion of people reporting fatigue using the fatigue rating scale, dyspnea using an mMRC dyspnea scale, or depression using the mMRC dyspnea scale. DASS-21 six to eight months after diagnosis. They also assessed post-infection health complications.
The team found that "more than half of the participants reported symptoms of fatigue. A quarter had some degree of dyspnea or had symptoms of depression. Overall, more than two-thirds had either not recovered or experienced fatigue, dyspnea, or depression at follow-up, with partial overlap between these results. In addition, "two-fifths of study participants had at least one other health care contact related to COVID-19 after acute illness." These results indicate that those who are infected with the coronavirus have a high likelihood of experiencing mental health and physical health symptoms after the fact. Research also supports the need for more information on how the overflow might occur and, hopefully, how it can be avoided to prevent long-term health problems.
Most infections never reach the level of the global coronavirus epidemic and, therefore, it is difficult to determine how often the overflow occurs. However, according to a study published online this month (which has not yet been peer reviewed), up to "400,000 people each year in South and Southeast Asia could contract coronaviruses linked to the virus. SARS directly from bats ". The research team, led by Peter Daszak, PhD, British zoologist and president of the EcoHealth Alliance, extracted several data sources to determine this estimate.
The authors acknowledged that their estimate is just that – an estimate. Because it is so difficult to account for undetected overflow cases, that number would be even higher. However, the team hopes these findings can serve as a guide for epidemiologists and infectious disease experts as their knowledge of the novel coronavirus continues to grow.
Sources:
Viruses can pass from bats to people more often than you think
SEAS vs SARS: compare and contrast
Burden of post-COVID-19 syndrome and implications for health service planning: a population-based cohort study