The Browns are the NFL's most disappointing team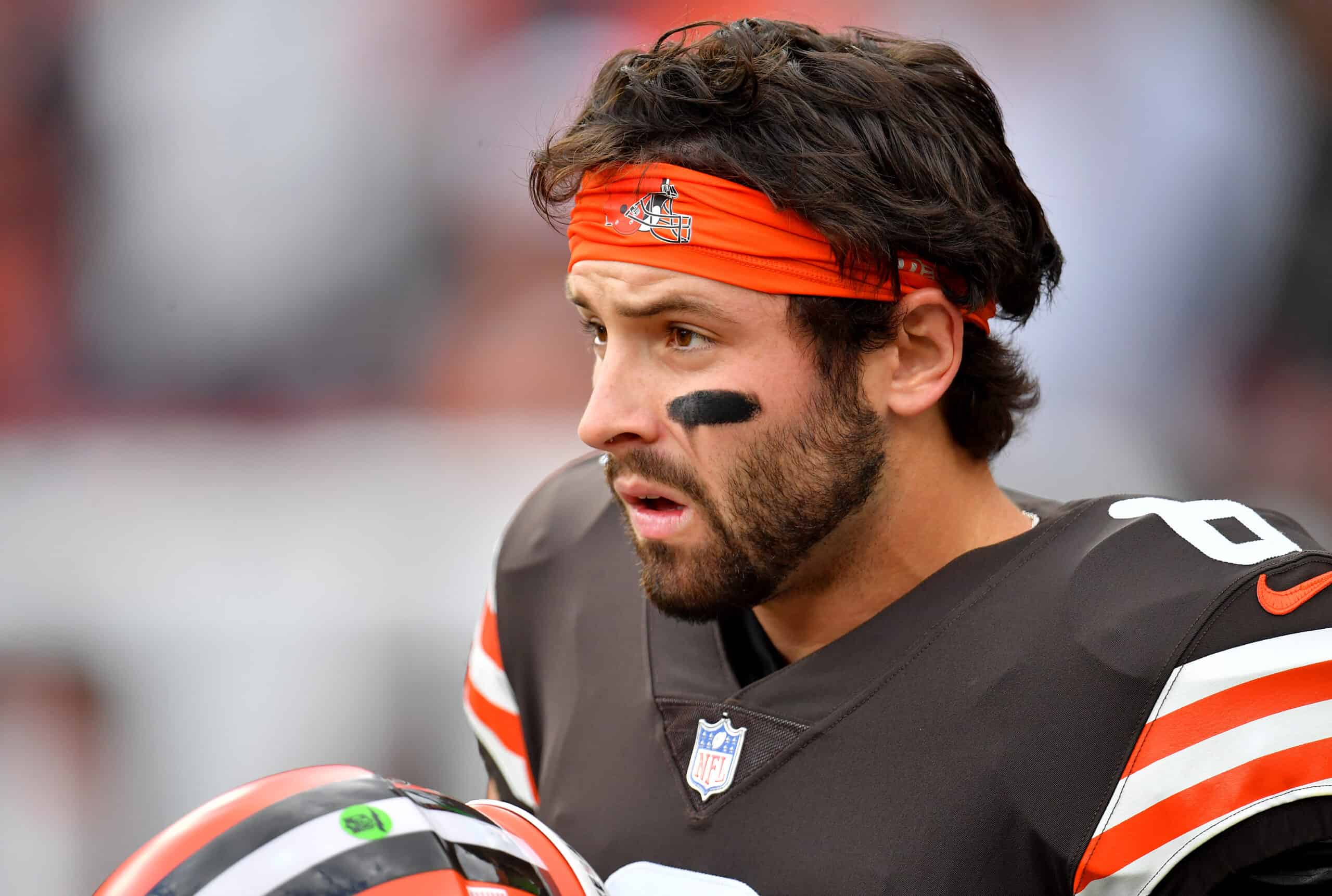 [ad_1]
ESPN NFL analyst Dan Orlovsky didn't mince words after the Cleveland Browns' 37-14 loss to the Arizona Cardinals in Week 6.
"(The Browns are) the most disappointing team in football," Orlovsky said. "They are a 6-0 team and they are a 3-3 football team."
While ESPN's "Get Up" Monday Morning Edition Orlovsky mentioned that the Browns should have had an advantage on the field in Sunday's game at FirstEnergy Stadium in Cleveland.
Orlovsky also mentioned how positive COVID-19 tests forced the Cardinals to play without head coach Kliff Kingsbury, star rusher Chandler Jones.
Additionally, a rib injury prevented Cardinals center Rodney Hudson from playing as well.
"I understand that there are injuries in your football team," Orlovsky said. "They have to come to you.

"They are without their head coach. They called a guy on the spot that I've never called, to my knowledge, in the NFL. They lack their best defensive player and they score the third and 21 to start the football game. Come on, defense. Then they score on the third and the 13-yard line goal on a screen pass that (DeAndre Hopkins) just makes the guys miss. (There were) far too many blown errors.
I love chestnuts
I love Stefanski
I love Baker

I had their back and will continue to do so, but – https://t.co/Ksn1LMRD5d

– Dan Orlovsky (@ danorlovsky7) October 18, 2021
Orlovsky has been critical of the Browns' defense, especially after signing several free agent defensive players and spending draft capital trying to make improvements.
The Browns allow 25.2 points per game, which puts them 22nd in the NFL on Monday afternoon.
Specifically, Orlovsky mentioned the 33 points the Kansas City Chiefs scored in Week 1, the 47 points the Los Angeles Chargers scored in Week 5, and the 37 points the Cardinals scored. in week 6.
The Browns have lost each of those three games.
"I mean it's a football team that should be a lot better," Orlovsky said. "And Baker Mayfield, I love it. I had his back. I still have his back.

"You did the one thing you couldn't do in this game. Return the soccer ball to your area twice to start this game. They're the most disappointing team in football right now, a third (of the way) this season. "
Hopsational pic.twitter.com/52sTHl6XAs

– Deandre Hopkins (@DeAndreHopkins) October 18, 2021
The Browns will look to regroup on Thursday night when they host the Denver Broncos, who are also 3-3.
While Cleveland is a 3.5-point favorite, the Browns have several accumulating injuries.
Browns head coach Kevin Stefanski said Monday that running back Kareem Hunt and linebacker Jeremiah Owusu-Koramoah will miss the next few weeks.
Hunt was eliminated Sunday with a calf injury and Owusu-Koramoah has a sprained ankle.
#Brown Coach Kevin Stefanski describes RB Kareem Hunt's calf injury as significant and confirms he will be missing for weeks. He says LB Jeremiah Owusu-Koramoah is also out for weeks, with what I have been told is a sprained ankle. These usually last 4 to 6 weeks.

– Ian Rapoport (@RapSheet) October 18, 2021
Additionally, the Browns played Sunday's game without running back Nick Chubb (calf), left tackle Jedrick Wills Jr. (ankle), right tackle Jack Conklin (knee) and wide receiver Jarvis Landry (knee).
Quarterback Baker Mayfield has played through a torn labrum to the left shoulder since Week 2.
Mayfield is awaiting a second opinion on the MRI results before Stefanski can determine whether to start it on Thursday or whether the Browns will look to quarterback Case Keenum.

[ad_2]