Local artist Leonardo Cuervo honored with American Arts Awards | Culture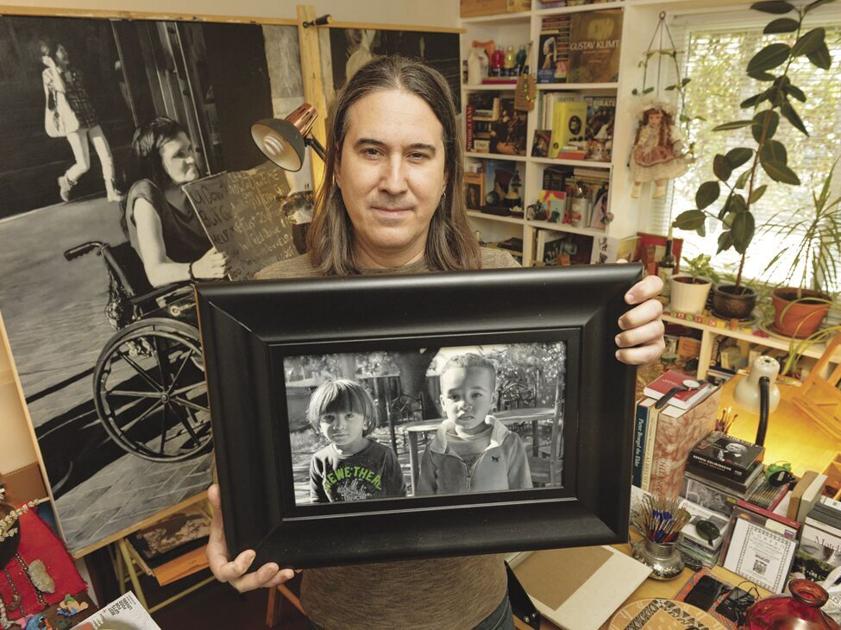 LIVERMORE – Local artist Leonardo Cuervo recently received two American Arts Awards; the Cuban-born painter could not be more delighted.
"I am very touched," Cuervo said. "I did not expect this price. It was a big surprise. "
Cuervo's work was chosen from hundreds of national and international applications. He won first and third place in the Human Realism category for his monochrome portraits of children, including his own son, Ignacio.
Cuervo is a realistic painter who is interested in the human form. He started his career as a student in Havana, Cuba. He was immediately drawn to the traditional techniques of oil painting. Since moving to Livermore 10 years ago, Cuervo has participated in various group shows in New York, San Francisco, Los Gatos, Livermore and Pleasanton, including a solo show in Beverly Hills and Los Angeles. Cuervo's interest in the subjects of universal history, poetry and early music is essential in the selection of the characters who define his work.
The mission of the American Art Awards is to present the most important and respected galleries and museums to artists from countries around the world. For more than 13 years, the nonprofit has showcased and honored emerging artists in various categories, with an annual competition. The winners are selected by an artist advisory committee; the works are displayed online.
With numerous accolades under his belt, including his most recent accolades, Cuervo said he was unsure of the secret to his success, other than the love of creating his art.
"My work is so important to me, and my process is one of silence," Cuervo said. "I work very slowly and I am never in a rush. For me, it is very important to frame the feelings in my portraits.
Today Cuervo, his wife Belkis Cabrero, a physicist at Lawrence Livermore National Laboratory, and their son are enjoying a relaxed life in Livermore – grateful for the opportunities available to them and the abundance of work available.
"I love what I do and I feel very lucky to make a living from it," Cuervo said. "I am really lucky."
To see Cuervo's award-winning portraits, visit bit.ly/Indy_CuervoArt.