Welcome to our new editor-in-chief, Kayla Kumari Upadhyaya!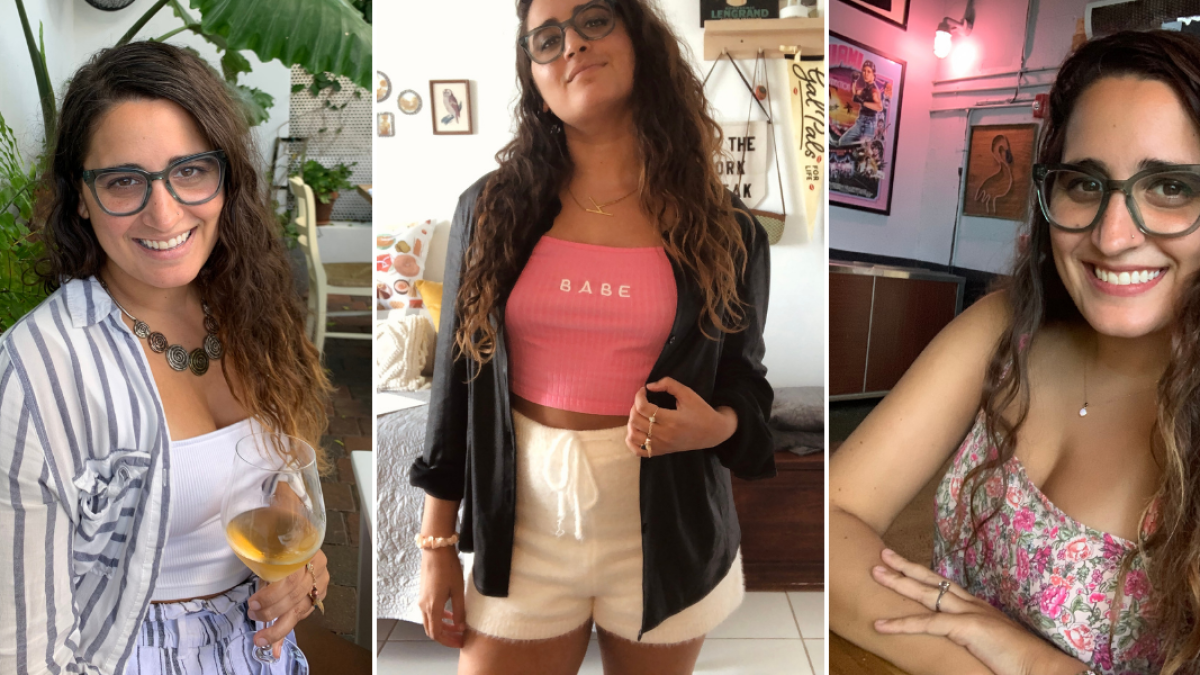 Hi Autostraddle! It's me! Kayla Kumari Upadhyaya (but you can just call me Kayla — or KKU, which I also love), longtime writer /Riverdale advocate / advice giver / food lover at Autostraddle dot com. I am here to share the exciting news that as of now I am the new editor-in-chief of this publication which has had a profound impact on me – as a writer and as a gay man – over the past six years of my career. life.
Since I spent the majority of my twenty years writing about just about everything for this magazine, you probably know at least a few things about me, but here are some basic facts: I live in Miami right now, but I I was raised in Midlothian, Virginia and have lived in Ann Arbor, Los Angeles, Chicago and Brooklyn. My personal style right now could be described as Tommy Bahama Mommi, and I own an absurd amount of white pants. When I'm not in my office I'm probably at the beach, by the pool, or at happy hour. Or in the kitchen! I like to cook all kinds of food. I also write fiction and am in a writer-to-writer relationship with a very beautiful and talented author who sometimes appears in my essays. I'm @KaylaKumari on all social media, and I've been very online my whole life and have a very special place in my heart for tumblr, where some of my early writing lived. I love hot dogs, fresh flowers, the 2001 movie Spy on children, fernet, darts in dive bars and haunted houses.
---
On October 28, 2015, I sent an application to Autostraddle for an editor position. My friend Caroline had encouraged me to apply. I believe the words she used were perfect for you. I was 23 and had been writing film and television reviews professionally for a little while. I had been a lesbian for less time. But when I came out, I got the hell out of it, taking every possible opportunity to declare to the world that I am a QUEER! GAY! LESBIAN! I was at the start of my writing career and at the start of my gay life. Autostraddle's call for new writers came at the right time. I was so nervous to apply. I wanted it so badly.
Since then I have written over 300 pieces for Autostraddle. I recapitulated the chaos of Riverdale. I gave so much advice. I invited you to happy hour. I scrutinized your soul through personality quizzes. I desperately tried to do "Bravo Dyke". I graded the mozzarella sticks. I basically dealt with a break in real time. I became a character in a Nancy Meyers film. Like, you get it. I wrote a lot of different things for this place.
And in the meantime, I've also written a lot of different things in a bunch of different places all over the internet. I have been a full-time freelance writer for the past seven years. When the pandemic hit, I lost a significant portion of my regular assignments from other publications. Self-employment is difficult, and it suddenly became more difficult. The only benefit of losing some of those other gigs was that I had more time to focus on my job at Autostraddle where my rates actually went up and I felt really supported as a writer.
When Rachel announced that she would be leaving this summer, I was really sad. She is one of the best copywriters I have ever worked with, and she played a huge role in my Autostraddle experience. The job posting for the editor-in-chief position increased, and I thought… wait… that is, to borrow the words of my friend Caroline in 2015, perfect for me. I was already writing more and more. And while no one can replace Rachel, I knew that sitting around being disappointed by her departure would do nothing to support Autostraddle. I was already invested in Autostraddle. Getting more involved seemed like such a natural next step. This time I wanted it again, but I didn't feel nervous about applying. I felt ready; I felt inspired.
---
I have ideas and big dreams for this magazine. Quite a document of ideas already in fact. And they would be too difficult to implement if Autostraddle continued to be a side gig for me. In truth, I have rarely thought of Autostraddle as a side gig. This is the place where I have not only been allowed to but encouraged pursue my craziest and weirdest ideas. The place where I happen to be the most me in my writing. The place where I can write the term "levee-noir" and not have it reported by an editor. I found my writing voice here, and I want to continue to use and develop this voice in a bolder and more consistent way. But more than that, I want to help other writers find their voice. I want to bring the lessons I have learned about publishing and the media over the past seven years into my various roles as a journalist, writer and editor on the Internet. I want to be what Rachel – and the rest of the editorial team past and present – have been to me. This job posting, once again, came at the right time.
This summer, I had my first opportunity to guest edit for the site, launching my DINNER PARTY series of micro-food essays from writers I was very happy to work with. This project was small, but it's a little taste of what I hope to bring to my new editorial role. I want to encourage writers to pursue their craziest and weirdest ideas. I want to bring more experimental essays and mixed genre work to the magazine. I want to meet writers where they are and help them grow. I especially want to work with the BIPOC writers on anything they want to write about, because I was the symbolic queer person of color who was supposed to only write about some things sometimes in my career, and I don't think anyone should feel stuck when it comes to writing.
On that note, it seems important to me: I have had, let's just say, not so good experiences in other places during my freelance career. Throughout my time at Autostraddle, I felt respected, listened to and supported as a writer, which greatly influenced my decision to join the team full time. Autostraddle readers mean so much to me, but so do writers. I was one after all. And I want to use my experiences and ideas to give the same opportunities to new and emerging writers that have been given to me and to strengthen the work of our existing writers.
As you probably know, Autostraddle is in the middle of a fundraiser. I was told that I should not include fundraising in this announcement letter under any circumstances. But to be honest, this announcement letter isn't just about me. This is Autostraddle as a whole. And I think that is a testament to my passion and enthusiasm for this new role that I want to to mention fundraising. Supporting readers of these fundraisers in the past is how Autostraddle was able to increase rates and establish an emergency freelance relief fund. Without these changes, I might not have been able to continue writing here, and it would have been heartbreaking. My journey to this job – a tbh dream job – was made possible through these fundraisers.
So anyway, here I am! Whether you are a writer, reader, the two, it doesn't matter, let's talk! I want to hear your ideas! Your questions! Your craziest and weirdest thoughts!
KKU