'Come To Me' Find yourself in the poetry of Ted Gilley | Entertainment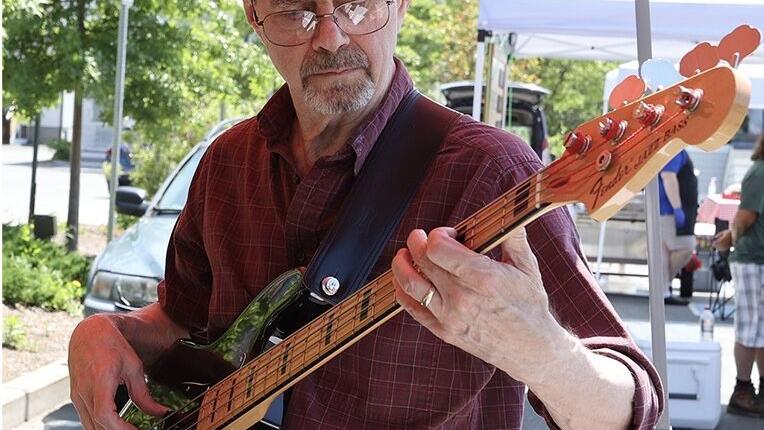 BENNINGTON – A few years ago, a good friend from Maine who shared my lifelong love of poetry emailed me, asking a somewhat familiar question: "Do you know of any interesting poems that I can read?"
Of course I did. I had just read one from Bennington author Ted Gilley in a literary journal. Today, it is in a small volume whose title derives from the closing of one of his poems, "Come to Me", that Gilley has collected his verses, three of which have won literary prizes.
"Come to Me" seems judiciously assembled in a manner as silent as the voice contained therein, where Gilley's 22 poems stand up like a monument with two very human traits: the power of observation and the power of memory . Gilley's 2010 collection of short fiction films, "Bliss and Other Short Stories," also received accolades.
Gilley's verse takes me back to important things and reminds me of a time I spotted him in Bennington years after it happened, as he writes in "The People Across The Street":
"People who once launched a boat in the cool water of a lake / a summer morning and let the sun decide / which way they were going and who swore, like all of us, once, / to let the water wash them back to what was good.
There is a nostalgia, maybe even a dose of nostalgia in the way Gilley relates how a distant memory – real or imagined – can thus envelop and embrace him in the present. In this way, Gilley takes the best of what WH Auden and Robert Lowell, two masters of memory, had to offer, and makes it his own.
This is easily apparent throughout the poignant "Simplicity", where Gilley conjures up the image of his father going to war, under his mother's gaze – it all takes place long before he was born:
"How simple it looked, how good it felt to casually sink / inside her body like nothing more than a lump / in the blood, a splinter at the sight /… rushing towards the woman / who would become my mother, standing now / with other women in the gray morning of 1942 / and staring with her eyes as she raises her hand / and the bus once roars and slips, / be me who am not yet existing me in the meeting of their eyes / and nowhere else. "
Wow, indeed. This is where I have to step away from poetry to explain the man a bit – or at least what my own imagination, after years of reading his poetry, hopes for. Along with his highly successful career as a freelance editor for major publishing houses and his aforementioned fictional writings, Gilley served in the Navy and lived in California for a decade before moving to the Berkshires and later in southern Vermont.
He's also an accomplished guitarist who these days plays bass in occasional concerts with the Trio Café Budapest, a well-regarded local jazz / folk band.
If you know anything about bass players, it's a different breed. Often standing a little to the side or a little to the rear, they do not tend to make the headlines, but are almost always called upon to step forward and show their uniqueness to the masses – ostensibly to remind everyone. the world how essential they are. to all.
Gilley's sensitivity to bass translates directly into his verse writing. His language isn't ostentatious, but when you sit down in a quiet place and read it aloud, the power of his self-effacement, mixed with subtle lyricism shows just how focused Gilley is when he watches a game. of life that he can turn into a metaphor, as he does in the second of the two short stanzas of "Crickets":
"Like me, they ask to be heard / and then, when the door opens, / regret what they said and seem, / by their black silence, / wanting to take it back.
Fortunately, Gilley doesn't have to take a word out of "Come to Me," and the world would be a lesser place if he did.
Whether you love poetry and want to hear a new voice, or are just starting to look to see what powerful human storytelling in verse looks and feels like, then start looking for Ted Gilley, as I have. made. What you will end up finding, almost always, is yourself.