This Week in Nebraska History |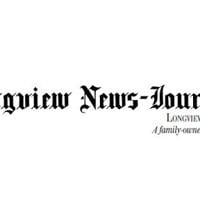 1871: To date, residents of Lancaster County had voted a total of $ 420,000 in bonds at three railroads: B&M, Midland, and Atchison & Nebraska.
1881: Wolves were reported to be numerous and troublesome in northern Lancaster County.
1891: The Lincoln Pain and Color Co. took over the Oyler and Cochran block on O Street and resumed operations, which had been interrupted by a fire.
1901: Anticipated sales for the Nordica concert in the auditorium are huge. Some 2,500 people attended the event.
1911: The Roman Catholic Cathedral of Saint Mary of the Immaculate Conception at 14th and K streets is inaugurated.
1921: The Progressive Party of Nebraska is organized at a meeting on Grand Island. Arthur Wray headed the committee that formulated the platform.
1931: New power station on Ninth and K streets opens. After the open house, 300 people attended a banquet at The Cornhusker hotel.
1941: Senator George Norris declared that when the United States Senate began considering a bill ratifying the Republican River Pact between Colorado, Kansas and Nebraska, he would call for the reinstatement of the amendments to establish the federal navigation of the streams.
1951: The University of Nebraska Press celebrated its 10th anniversary. During its first decade, the press had produced 22 books, numerous brochures, research booklets and pamphlets.
1961: Lincoln Chamber of Commerce committees approved 20 development plans for the city, including encouraging consolidation of towns and villages near Lincoln and opposing attempts to incorporate towns unless 11 kilometers from the city limits.
1971: Waverly Telephone customers used a new computer surveillance system installed by Lincoln Telephone and Telegraph Co. It was the first of its kind in the Midwest.
1981: The Havelock community marked the reopening of Havelock Avenue between 61st and 63rd streets with a parade and ribbon cutting. The $ 197,000 beautification project included the installation of new storm sewers, the installation of underground power lines, new sidewalks and curbs, trees, bike racks, garbage cans and a pedestrian traffic light. at 62nd street.
1991: A two-hour live broadcast was held at the Red Cloud High School Gymnasium by Garrison Keillor and his "American Radio Company" to celebrate the 118th birthday of his favorite American author, Willa Cather.
Michael Helzer's "Prismatic Flake Geometric" has been added to the University of Nebraska-Lincoln sculpture collection. The sculpture, which resembles airplane wings, is 36 feet long and weighs 12,000 pounds, has been placed in the Donaldson Garden, east of Love Library. Sheldon director George Neubert said: "This is one of the most important additions to (the university's) sculpture collection."