EMU Project Works With Oversight Boards To Improve Public Safety In Washtenaw County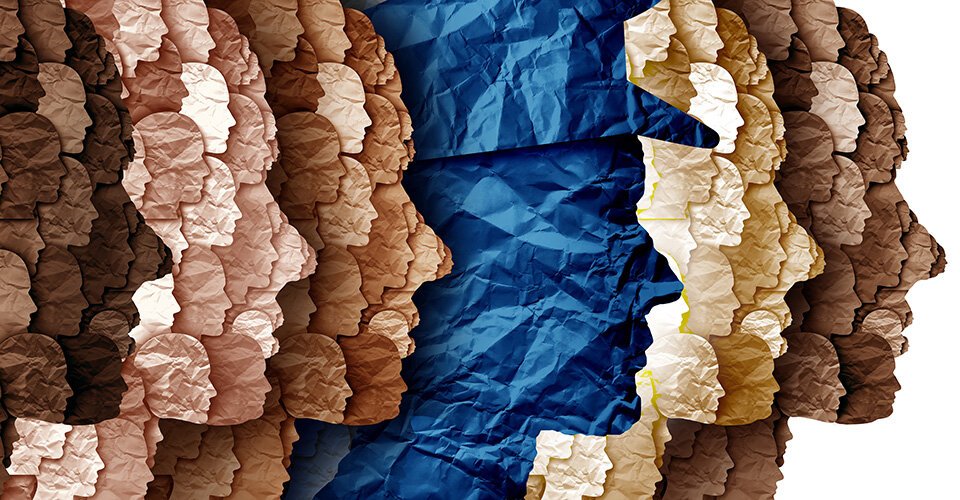 [ad_1]
A recent grant from Community Foundation for Southeast Michigan (CFSEM) will help a policy research project at Eastern Michigan University (EMU) expand its mission to combat racial prejudice and develop best practices for public safety services and their oversight committees.
Created in 2020, UEM Southeast Michigan Criminal Justice Policy Research Project (SMART) serves as a clearinghouse that collects and disseminates research findings on criminal justice policy. Prior to receiving a grant from CFSEM's Community Policy Innovations Fund, SMART staff were already working to engage and educate UEM students and the community at large through a series of conferences and public events on justice. criminal, with another series of such events scheduled for spring 2022.
SMART is led by UEM professor Kevin Karpiak, whose previous research has focused on police oversight bodies in France. Karpiak says it was an exciting new challenge to apply this knowledge locally with the help of the grant.
Grant funding enabled SMART to conduct three collaborative projects in Southeast Michigan. The first concerns the Ann Arbor Police Department (AAPD) and its Independent Community Policing Oversight Board (ICPOC). The second collaboration is with the East Dearborn Downtown Development Association. The third collaboration is with the UEM Public Security Oversight Committee.
Karpiak notes that universities with their own police forces are required by law to have an oversight committee, but other police forces are not. Only one in six public safety departments in the United States has some type of oversight committee, and all committees have different methods, goals, and priorities. Karpiak notes that the five official Washtenaw County Oversight Committees – representing Ypsilanti, EMU, the University of Michigan and the Ann Arbor Police Department, as well as the Washtenaw County Sheriff – are "five very different ".
This was manifested in the various demands made by ICPOC and the UEM Supervisory Committee. Karpiak says SMART had already agreed to partner with ICPOC regardless of the funding, but the grant will help continue the organization's work on racial inequalities in policing.
"We realized early on that we couldn't recommend strongly what the police should do unless we know what they were doing. We needed hard data," he says.
The AAPD has published several years of traffic stop data to ICPOC, and SMART serves as an independent third party to analyze this data. The UEM Supervisory Commission, on the other hand, uses SMART in a completely different way.
"Some of the members of the EMU monitoring committee tried to sound the alarm that it was not doing its job," Karpiak said, noting that for years the committee had no site. Web or any other way for the public to contact her.
An ad hoc committee was created to investigate best practices and address the challenges of the oversight committee.
"We collected archival evidence such as meeting notes and schedules, and interviewed focus groups and any former members of the oversight committee that we could find over the past 10 years," he said. Karpiak said.
This research resulted in around 40 recommendations. Karpiak notes that the EMU leadership has already addressed several issues that were "fruits at hand", such as the creation of a commission website.
Karpiak says SMART is now advising the commission on how to prioritize and deal with the other recommendations.
"The state constitution requires two professors, two students and two staff to be elected to the supervisory board," Karpiak said. "But the ad hoc committee stressed that the EMU police are responsible for exiting the campus, throughout Ypsilanti, Ypsi township and Superior township."
Because the EMU public security force controls those unrelated to EMU, Karpiak says the commission should likely add one or more commissioners to represent the community as a whole.
SMART also brought together the five county police control boards to meet monthly.
"They talk about what they do and the challenges they face so they can learn from each other and end that silo effect of how surveillance is typically structured," Karpiak said. "As far as I know, this is the only such nationwide consortium in the country."
More information about SMART and opportunities for the public to participate in the program are available here.
Sarah Rigg is a freelance writer and editor in Ypsilanti township and project manager for On the Ypsilanti field. She joined Focus as a journalist in early 2017 and occasionally contributes to other Press group publications. You can reach her at [email protected].
Image courtesy of SMART.
[ad_2]