Millions of People Across the United States Celebrate Science Fiction | Lifestyles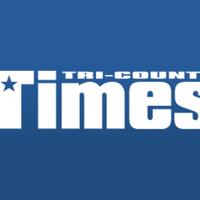 National Science Fiction Day promotes the celebration of science fiction as a genre, its creators, history, and various media. On January 2 of each year, millions of sci-fi fans across the United States read and watch their favorite sci-fi movies, according to nationaldaycalendar.com.
The date of the celebration commemorates the birth of the famous science fiction writer Isaac Asimov. American author and professor of biochemistry at Boston University, Asimov was born Isaak Yudovich Ozimov on January 2, 1920. He is best known for his science fiction works and popular science books. Isaac Asimov, whose works are followed by many, died on April 6, 1992.
Considered a master of hard science fiction, Asimov, along with Robert A. Heinlein and Arthur C. Clarke, was considered one of the "big three" science fiction writers during his lifetime. Many consider the Foundation Series to be Asimov's most remarkable piece. Its other major series are the Galactic Empire Series and the Robot Series.
Ways to observe National Science Fiction Day
• Introduce science fiction to a whole new generation. Offer to read excerpts from your favorite sci-fi author to a group of young people in a library.
• Discover sci-fi writers you've never read before.
• Study the history of science fiction and its impact on modern culture.
• Share your favorite sci-fi story or character.
History of National Science Fiction Day
According to nationaldaycalendar.com, since at least 2011, science fiction enthusiasts have honored Isaac Asimov and other science fiction contributors. In 2013, asimovs.com published a guest editorial by Ed Finn. The writer talks about doomsday predictions while looking ahead – all pointing to the true meaning of National Science Fiction Day.