A danger! Second Chance Tournament? EP Michael Davies explains | J!Buzz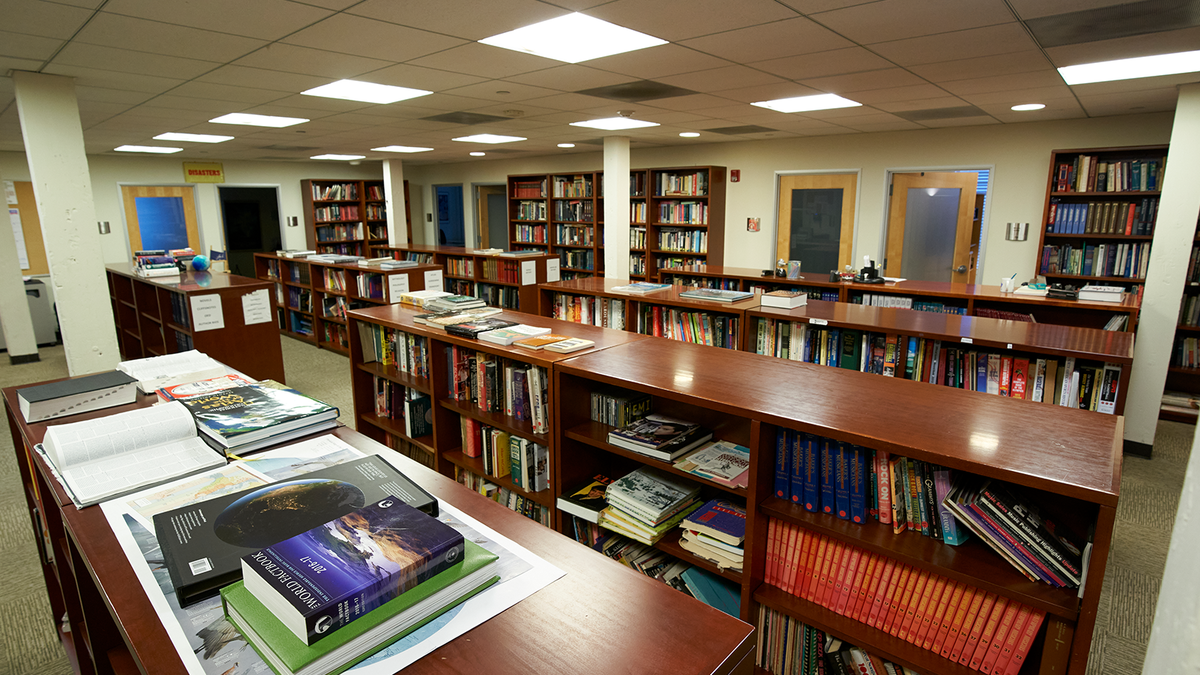 Everyone at Jeopardy! reads books. In fact, the whole show, if you think about it, is built on books. Our production day begins in the library, where our writers and researchers work, about 100 meters from the stage. At 8:30 every tape day, we meet there with Ken or Mayim to go over every clue, and every backup clue, just one last time. The room is filled with rows and rows of bookshelves and shelves of books. Before the internet, this was pretty much the only way to get or search for clues. Even today, so many clues start and end with what one of our editors read and what one of our researchers checked out in an actual physical book. I especially love watching Michele and Billy, our editors, rush through the library in the middle of a meeting, on a mission to quickly flip through a huge tome to check for an acceptable answer or alternate pronunciation.
Our competitors, for the most part, and certainly the biggest ones, are also built on a love of books. Who can forget Amy Schneider touching story about his obsessive love of readingand how his parents had a tactic to limit this obsession? :
"The rule was that I was only allowed to borrow the number of books from the library that I could carry on my own."
No wonder she is now considering writing her own book. Personally, I can't wait to read it.
However, at Jeopardy!, the books are not limited to the library and the reading habits of our competitors. The control room consoles and on-stage producers' table are strewn everywhere, and when I'm walking between shows I'm actually more likely to see someone reading a book than looking at their phone. Also, I know the show inspires our viewers to find out more. It has certainly inspired me to read a lot more since I started last summer.
A few weeks ago, between two shows, I approached the workstation of Michael Harris, our principal researcher. It has a very specific and important job during the game: to activate notorious signaling devices.
He is absolutely brilliant in his high pressure work. He was fittingly taking a mental break between shows and, in the real Jeopardy! fashion, he was reading a book. But as I approached, he noticed me, and he closed the book and pushed it away, like he was getting caught doing something he wasn't supposed to. Nothing could be further from the truth. I was mortified. I loved that he was reading a book and immediately excitedly asked him what he was reading ("Bullet Train" by Kotaro Isaka) and told him about what I was reading ("Hero of Two Worlds" by Mike Duncan). And as I walked away from this conversation, I immediately had an idea.
We need to start a Jeopardy! Reading Club.
That's all I have for now. We haven't nailed down all the details yet, but we're the perfect program to do it. I think we can do something wonderful, and we hope to work together with libraries and independent booksellers across America. One thing I learned pretty quickly is that if I write something on Jeopardy.com, it has to happen.
Thanks to Michael Harris for the inspiration. Scroll to the end of this note to see the last five books Michael has read; maybe you want to check them yourself. And, as always, I appreciate your feedback on this new initiative.
* * * * *
Speaking of new projects… The Jeopardy! The National College Championship is live on ABC in prime time. It was a wonderful experience for everyone involved and a huge learning experience for me personally so early in my tenure at Jeopardy! We are committed to making this an annual event and your feedback has been truly valuable and positive. I wanted to address a few specific points that were raised:
We will absolutely invite the eventual winner of the J!NCC to participate in the ToC.
As for the criticism of the structure of the tournament, and more specifically the fact that one of our four semi-finalists will not go to the final, I understand. It's an imperfect solution that resulted from necessary changes to the original tournament format and the fixed number of hours we were committed to deliver. However, I am happy to announce that we will be inviting fourth place again for our post-season Second Chance Tournament which will precede and feed at least one player into the Tournament of Champions. ….
I may have just broken the Jeopardy verse!.
I started thinking about a second chance tournament almost the day I started Jeopardy!, when Jessica Stephens beat Matt Amodio, but lost to Jonathan Fisher for just $401. I thought, "Wow, wouldn't it be a good idea to have a tournament where we bring in some great competitors like Jessica? Like most good ideas, it soon became apparent that many, many other people – both inside and outside the show – had had the exact same thought long before me. But now we're going to do that and insert it right before the table of contents. More details will follow, including the criteria we will use to select the rest of the entrants. To be clear, however, the eligibility deadline will be the same as this year's TOC: we're looking at applicants who have appeared on Jeopardy! since the last Tournament of Champions who we believe deserve a second chance. I know there will be many competitors from previous years screaming at this point, and I am not ruling out a future opportunity to compete again for some of you. But for now, it's part of this season's playoffs. We are all so excited and can't wait to see some wonderful competitors back on our stage.
* * * * *
I want to conclude this article by briefly reflecting on Amy's stunning streak, which ended after I last communicated with you all.
I could really write my own book about his intelligence and his courage, what his race means and represents, and how important it is, but others have done it better than me. I could give you more behind-the-scenes details of what it was like to watch her up close, but she'll write this better from her perspective, and has already. And to be honest, most of the time in the control room and on stage, we were amazed to submit to his extraordinary talent for the game.
Instead, I would like to focus on the two things that I find most remarkable about Amy.
The first is what I observed while watching her on the show and it's small but I think significant. At my station in the control room, I have an isolated close-up of all the competitors and have become obsessed with the look that appears on Amy's face on the very rare occasions when she doesn't know an answer. It's like she's grading it, always interested and listening intently to learn something new. To know her was perhaps to stimulate further reading or exploration. I found it so inspiring and quite unlike any other contestant I've seen playing the game…until I came back and watched Matt Amodio's tape doing their own version of the same thing. I guess it's evidence of a lifelong love and commitment to learning.
The second is a broader observation that is inescapable when listening to Amy or reading her interviews or social media posts.
Amy, quite simply, has grace.
She's been gracious in victory, she's been gracious in defeat, and she's gracious and caring and kind with everything she says and writes. That doesn't mean she doesn't have strong (and valuable) opinions. She most certainly does. But because of the way she expresses herself, she commands and inspires respect and grace in return.
I sincerely hope we all take a page from Amy's book and learn to be kinder and kinder to each other, especially in the digital and social space. We encourage animated commentary in Jeopardy! community and I sincerely want to hear your opinions and get your feedback. However, we draw a line under discriminatory comments aimed at our competitors and our hosts, or towards each other, and ask everyone to aim higher: Jeopardy! is about excellence, and shouldn't the talk around the show reflect that same spirit?
I don't think it's possible to work on Jeopardy! or I love Jeopardy! without also loving books, so let's turn the page and move forward together as a supportive and gracious community.
Thanks for watching and thanks for reading,
Michael Davies
Executive producer
* * * * *
This is Michael Harris!