The National Liberty Museum is reinventing its future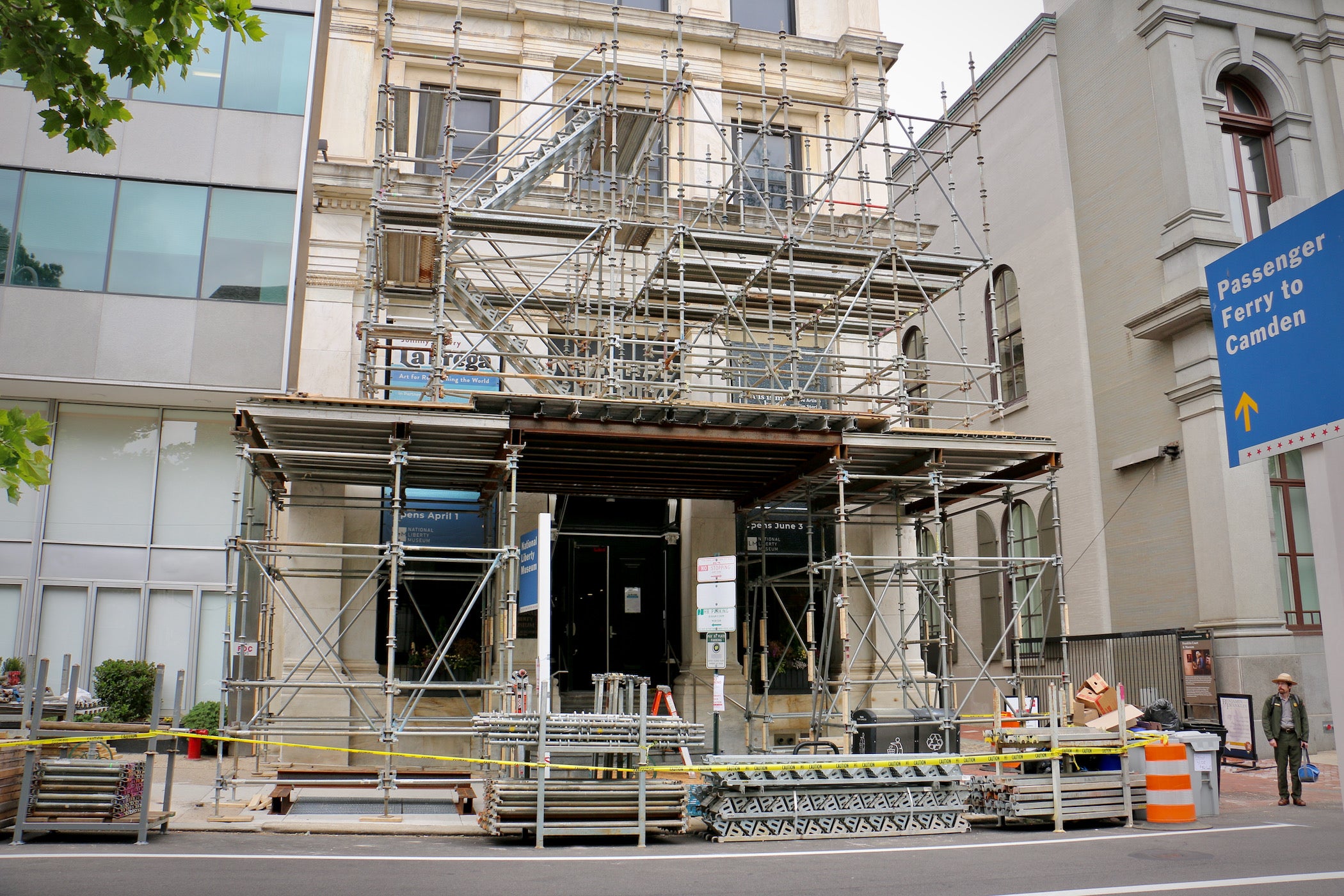 "How can we play on this historical basis through a contemporary lens? That's the role that we're really going to try to encapsulate over the next three to five years as we make this transition," Arnott said.
This new mission is reflected in the upcoming exhibition, "This Is My Home", which will open on June 3. On the second floor, the museum built five temporary rooms resembling half-size shipping containers and commissioned five artists to install each with concepts of what the house means to them.
Zsudayka Nzinga, artist from Washington, DC covered every inch of her bedroom with patterns of African and animal skins, furnishing a living room filled with symbols, books, records and artifacts of a family from the African diaspora. A partial list of images includes Muhammad Ali, President Barak Obama, Malcolm X, Miles Davis, Angela Davis and the Harlem Globetrotters.
"The way we decorate our homes has become an exercise in exploring the intersection of identity between Africa and America that stretches across the diaspora," the artist wrote in a statement.
In front of Nzinga's room, Ellen Hanauer, North Jersey Artist installed a tribute to his Jewish ancestry. "The House the Children Built" is filled with mostly sculptural objects made from paper and fabric, evoking the hardships and legacy of the artist's two grandfathers – maternal and paternal – who immigrated to America in the early 20th century when they were children.
"What this exhibition invites us to do is to enter into someone else's world, to enter into someone else's reality and try to understand how they live" , said Elizabeth Grant, director of the program. "It really is a call for empathy and understanding. These are two essential practices in freedom work: we must be willing to open our minds to the experiences of others to understand the world from their perspective. »
Philadelphia artist Sean Lugo, who spent a period of his life living homeless, left his room empty, installing one of his signature figures – a person with the head of a teddy bear – in his seat outside the room with a cardboard sign asking for money.
A similar homelessness is evoked by Hagudeza Rullán-Fantauzzi, dancer and artist from Philadelphia, who in 2017 was living with their grandmother when a fire destroyed all of their family memories.
For many, a modern home is technological, where wifi, games, social media and information are plentiful. Philadelphia artists Ana Mosquera and Evan Kassoff created an interactive audio processor that records and distorts the voices of visitors. "Deadflipping" features a wallpaper pattern reminiscent of blockchain gaming systems where players can earn cryptocurrency.