How Mental Health Stigma Affects Youth in Washtenaw County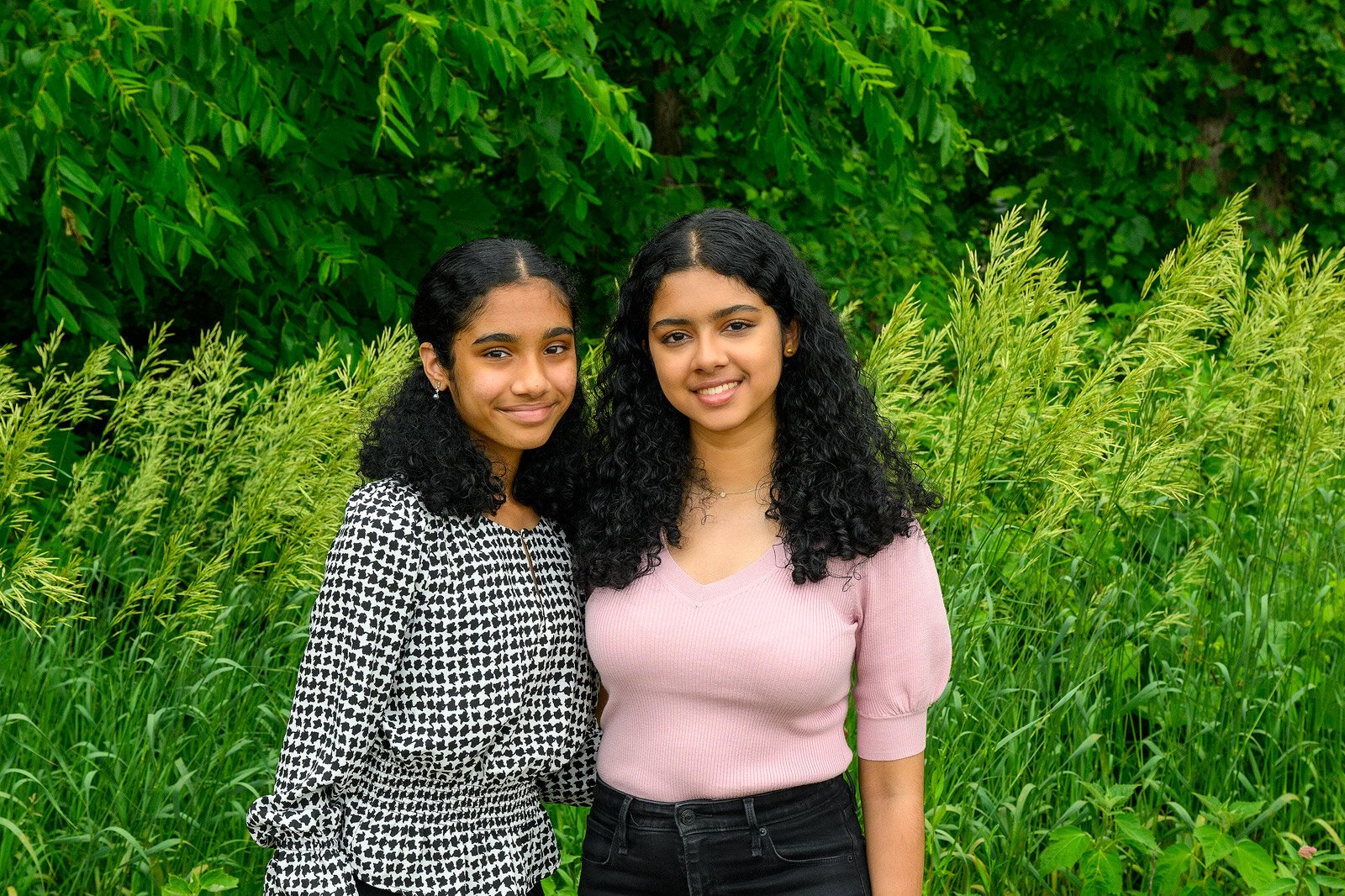 This article is part of Concentrate's Voices of Youth series, which features content created by Washtenaw County youth in partnership with Concentrate mentors, as well as stories from adult writers who examine issues important to local youth. . In this episode, Concentrate staff member Jaishree Drepaul-Bruder speaks with local youth about mental health stigma – an important issue raised during our listening sessions with local youth .
Morrissio Weatherspoon, a student at Ypsilanti Community High School, was just a preschooler when he witnessed his father beat his mother within an inch of his life. The 17-year-old has dealt with the trauma resulting from that event every day since. Her healing journey involved deep dives and looking inward. But it also meant sharing her story and helping find solutions to an issue that more and more local young people are speaking out about: the stigma associated with mental health issues.
"I'm not going to lie. I've really had issues since that day in a lot of ways, and I don't know if it's ever going to go away," Weatherspoon said. "I don't see the future, but I remember once seeing a sign that said if you want to see the world change then you have to go out there and be it."
He adds, however, that "when you go out into the world, there are people who come with it", and Weatherspoon often found himself stigmatized by adults and other young people. He says many other personal experiences, including the loss of family members to gun violence, have left him with "very bad battle scars", but he is working on healing.
Today, Weatherspoon has pledged to "stay grounded and settled, for real" and let go of the things in his past that he can't change. He threw himself into becoming a star athlete and musician, sometimes using his songs as a way to communicate his heart to friends and family. He says he wishes he could tell adults that young people like him need more open, face-to-face conversations about mental health.
"A lot of adults don't see that we have a lot of back-to-back pressure from school, work, home, friends, and we need help finding different ways to deal with our stress," he says. . "As young people we always try to see the beauty in the world. There have been so many things in the world and in our lives that we have been exposed to and we just don't know how to deal with them."
Fighting stigma together
For many years, Lisa Gentz, Washtenaw County Community Mental Health's (WCCMH) Program Administrator for Mileage Initiatives, has been at the forefront of shedding light on the mental health issues of young people in Washtenaw County. Via WCCMH #wishyouknew campaignA joint effort with the Washtenaw County Health Department, the two organizations gathered valuable insights into the support young people need to address mental health stigma.
Gentz ​​points to mileage-funded mini-grant campaigns that allow several local middle and high schools to host peer-to-peer anti-stigma mental health campaigns. The funds helped students create their own school-specific mental health anti-stigma campaigns.
"Schools do very different things, from school mental health libraries to resource lists to mental health fairs," Gentz ​​said. "It's so cool to see how students are taking action to take care of their mental health and the mental health of their peers."
Right now, Gentz ​​says his organization has never been busier and the demands for youth mental health services are "just skyrocketing." Jennifer Schwartz, behavioral health manager at Corner Health Center in Ypsilanti, says it's not too surprising.
"All the politics – the wars that are going on, the sexuality issues, the racism, the school shootings, what's happening with COVID-19, the isolation and many young people losing family members during this period – it's a lot to deal with mentally," says Schwartz. "I see, more than ever, young people connecting with the identity of someone with a mental health issue and seeking support for themselves, which is good because it reduces stigma."
It's time to talk
Corner Health's mission is to inspire 12-25 year olds to achieve and maintain healthy lives by providing affordable, non-judgmental health and wellness care and education. Harshini Anand, Hasini Anand and Tamarus Darby are members of Corner Health's Youth Leadership Council, where they have the opportunity to support and learn from each other.

Harshini and Hasini Anand.
Darby says he's found that people don't realize that young people have varied experiences and that the mental health impacts of the same event can be different from person to person.
"I have friends who were really anxious about going back to school. [after the COVID-19 pandemic] and couldn't handle it, especially if it was their freshman year of high school," he says. "But for me it was the opposite. It would have been bad for my mental health if I didn't go back."
He's not alone in worrying about cookie-cutter, one-size-fits-all approaches to conversations about young people and mental health issues.
"It's very easy for young people to become fixated on an operational definition of mental health, like 'this is what anxiety or depression looks like', so it's important for us to talk to each other," says Harshini Anand. Anand adds that while more open discussions can be positive, they also need to be sincere.
"It's pretty cool and edgy talking about mental health right now, so we have to be careful not to get into conversations that are dishonest," she says. "Are you talking to someone who shares the same mental health issues, or are you talking to someone who has just come into fashion?"
When Hasini Anand reflects on the kind of support young people need for their mental health, she points to an awareness of the growing influence of social media and the misrepresentation that abounds in it.

Hasini Anand.
"We have access to all kinds of social media, but we need to know how to get the right help. One of the downsides of the social media climate is that there is a lot of misinformation, and that can be detrimental in the at long term," she says.
She finds hope in the fact that more people, young and old, are working together in the community to address the concerns of young people. But she says there also needs to be more effort in such a health area.
"There's definitely more that can be done to help us destigmatize our mental health issues. We're here and ready to talk about things. It's more progressive and people are ready to reach out to us, but I don't think that we're still 100% there," she said.
Like Weatherspoon, the band emphasizes that ultimately they need the adults in their lives to move on.

Harshini Anand.
"You just can't pass the baton to us and tell us to find a way to fix the problems," says Harshini Anand. "The reality is that many of us are still in school, many of us are working and many of us are young and learning, so we need you to stand up for us. Use your voice to be our voice."
Jaishree Drepaul-Bruder is a freelance writer and editor currently based in Ann Arbor. She can be reached at [email protected].
All pictures of Doug Combe.