Nitish bhau makeups and breakups over the years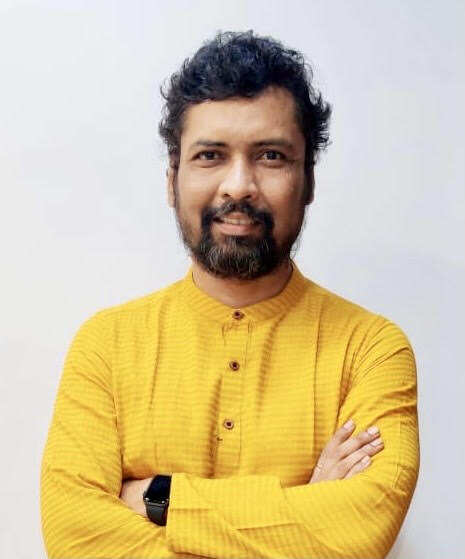 Nitish Kumar again broke the alliance with the Bharatiya Janata party and joined with the estranged ally Lalu Prasad Yadav. The fact that he has again chosen to ally himself with Lalu Prasad Yadav clearly means that he has severed all ties with his former ally.
Nitish Bhau (brother) has severed his association with the Bharatiya Janata Party which he joined five years ago. Even at this age, Nitish Kumar's desire to make and break alliances so often is astounding. He has already lost his credibility and in doing so he is sure to ruin it further. And to assume that he is unaware of its repercussions is incorrect. John C Maxwell, a renowned American author and lecturer, who has written many books focusing primarily on leadership, wrote: Credibility is a leader's currency. With her, he is solvent; without it, he is bankrupt. How true is his observation; without credibility, a leader is indeed politically bankrupt. Many leaders in India have agreed on this aspect, but still only for their political ambitions, selfishness and stubbornness, they continue to commit betrayals repeatedly. In terms of numbers, if we try to calculate the "highest common factor (HCF)" on the credibility index of Nitish Kumar, Sharad Pawar and Uddhav Thackeray, it is sure to be "zero".
In 1978, Sharad Pawar broke with the government of Vasantdada Patil and became the new chief minister of Maharashtra. Later, he again became Chief Minister of Maharashtra twice. Even at the Centre, he held two important portfolios – minister of trade union defense and minister of trade union agriculture. But despite all this, he grossly failed to regain his credibility. Pawar's party, which enjoyed 15 consecutive years in power in the state from 1999 to 2014, never managed to win double-digit seats in the Lok Sabha elections held during that period. The 71 seats won by Pawar's party in the 2004 Assembly elections were the most it could win. Pawar never managed to come to power alone in Maharashtra. Leaders like NT Rama Rao, Devi Lal, Chandrababu Naidu, Mamata Banerjee, Mayawati, Mulayam Singh Yadav, Jaganmohan Reddy, K. Chandrashekhar Rao had managed to become chief ministers of their respective states alone. But Pawar was never able to exert his alchemy. This is because he could never gain credibility in the minds of the people. Instead, his image that reached the people was that of a leader who could do anything to stay in power. And Uddhav Thackeray resorted to Sharad Pawar. It can be recalled that the supremo of the Shiv Sena, Balasaheb Thackeray, since 1985, had always stood firm alongside Hindutva and had also maintained his anti-Congress position. And he never compromised with that position in his entire life. Moreover, he often criticized the foreign nationality of Sonia Gandhi. In his blatant style, he criticized her saying – "is she in favor of Ram or Rome". After 1990, Balasaheb Thackeray caught Sharad Pawar on his radar. Balasaheb was instrumental in bringing the Shiv Sena – Bharatiya Janata Party government to power in the state in 1995 by organizing a strong critique against Sharad Pawar. Unfortunately, Uddhav Thackeray refused to abide by the Hindutva stance for his political ambitions to be the Chief Minister of Maharashtra. He thus joined the NCP Congress by falsely declaring that the BJP leadership had promised him the position of Chief Minister for two and a half years. And during Uddhavrao's Chief Ministry, Hindutva was repeatedly insulted by its alliance partners – the Congress and the NCP. But due to his lust for power, Uddhavrao also accepted Hindutva's insult.
Nawab Malik colluded with the Dawood gang and seized properties worth crores according to the charges against him. And today, he is behind bars for these charges. As chief minister, Uddhav Thackeray should have shown courage to remove Malik from the cabinet. There is strong evidence to prove how Malik helped the Dawood gang protect their properties. But Uddhav Thackeray still preferred to put his government on the line. People will also remember how Balasaheb condemned the Dawood gang and its anti-national forces operating at that time. Uddhavrao, who claims to be the heir of Balasaheb, has repeatedly ensured that the Hindutva of Shiv Sena is compromised.
The entire Samajwadi group is infamous for its shifting alliances. Dr. Rammohan Lohiya had always expressed his strong opposition against the Congress, but his political heirs without hesitation joined the Congress and wielded power in the Center. They had also formed governments in many states with the support of Congress. Nitish Kumar is now carrying on this untrustworthy legacy of the Samajwadi family. In 1996-97, with the support of Congress, Inderkumar Gujral and Deve Gowda became the country's prime ministers. Those over 70 will remember how Madhu Limaye, a top socialist leader, was against Congress ideologies. By 1979, due to Madhu Limaye's insistence on dual membership, the Morarji Desai government had collapsed. Later, however, with the support of Indira Gandhi, many socialist leaders like Madhu Limaye and Raj Narayan compromised their bitter opposition in Congress and had backed Charan Singh to become Prime Minister.
Lalu Prasad Yadav and Nitish Kumar had played a major role in bringing the dominant Janata Dal to power in Bihar in the 1990s. As Nitish Kumar could no longer bear the arbitrary rule of Lalu Prasad Yadav, he founded the Samata Party with George Fernandes. This Samata party then formed an alliance with the Bharatiya Janata party against Lalu Prasad. The Samata Party, which later became the Janata Dal (Uni), and the Bharatiya Janata Party fought continuously for 12-13 years against Lalu Prasad's 'Jungle Raaj'. The BJP and the Janata Dal (U) succeeded in ousting Lalu Prasad Yadav's family from power in 2005.
In 2013, the Bharatiya Janata Party announced Narendra Modi as its candidate prime minister for the 2014 Lok Sabha elections. Nitish Kumar cut ties with the BJP over this issue. Even then, Nitish Kumar did not hesitate to accept Lalu Prasad's support to retain power. "Jungle Raj" under the aegis of Lalu Prasad continued in Bihar. Nitish Kumar conveniently forgot about his earlier stance against Lalu Prasad.
Despite the Lalu-Nitish alliance, the Democratic Alliance led by the Bharatiya Janata Party achieved remarkable success in the 2014 Lok Sabha elections winning 31 seats in Bihar. At that time, Nitish Kumar was only able to win two seats in Lok Sabha. Later, the Nitish-Lalu alliance won the 2015 assembly elections. Although he won more seats, Lalu Prasad handed over the position of chief minister to Nitish Kumar. Again in 2017, Nitish Kumar again bid farewell to Lalu Prasad and joined the Bharatiya Janata Party. In the 2020 assembly elections, the BJP won 74 seats while Nitish Kumar's Janata Dal (U) only won 43 seats. Yet, the national leadership of the Bharatiya Janata Party decided to entrust the chief ministry to Nitish Kumar only.
Now, even after the BJP central leadership showed such magnanimity, Nitish Kumar has again decided to sever ties with the BJP, once again to join Lalu's side. Lalu's son Tejashwi once criticized Nitish saying "Aisa ek bhi nahi saga, jisko Nitishne na thuga" (there is not a single parent who has not been deceived by Nitish). But he still agreed to form an alliance with Nitish again. Of course, given past experiences, it is certain that Lalu Prasad and her family will not rely entirely on Nitish Kumar. Although Lalu Prasad has extended her support to Nitish Kumar, it is only to ensure that crucial issues concerning him, his family and his supporters do not reach the various investigative agencies. Once they get what they want, Nitish Kumar will be doomed for good.
Amidst all these jumping in and out of parties, the uniqueness of Bharatiya Janata Party stands out. In 1979, when the issue of dual membership was raised by the Samajwadi group, the then Jana Sangh had refused to sever ties with the Rashtriya Swayamsevak Sangh. In 1990, the BJP leadership withdrew its support for the government of VP Singh over the issue of Ram Mandir. In 1998, because the party refused to compromise just to retain power, Atalji's government collapsed by a single vote. After coming to power in 2014, the Modi government delivered on its promises – building Ram Mandir and removing Article 370 from the Constitution. The BJP leadership has always retained its credibility over the years; whether they are in power or not, they have not and never will compromise with their ideologies.
END OF ARTICLE