Quarantine Reflections | Friends for the Ages | Columns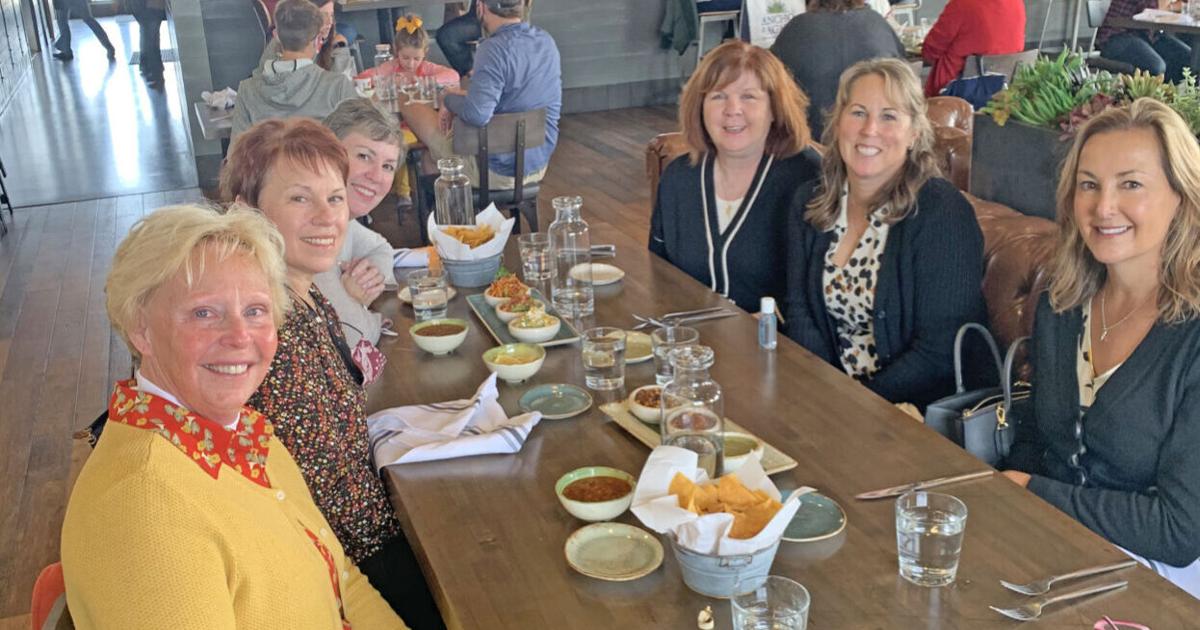 I've always enjoyed connecting with people who don't fit my age group. I'm a tail boomer, but I'm not a fan of painting entire generations with just a nickname.
It's a convenient way to describe a group of people who were born on specific dates in history, but also a practice that classifies people into groups with a behavioral theme based solely on age.
In reality, we can all benefit from crossing our "assigned" generational group and knowing people much older or younger than us. There is a wealth of wisdom to be learned from others at different stages of life, and I have made some incredible friendships with people who are decades of different ages.
Naturally, many of my friends are close to my age and stage of life. We met when our children were in school together or at various social events attended by people of the "same age".
We have a lot in common, but there's something special about having friends who are going through life events that I'm done with or haven't met yet.
Example: I am an occasional golfer and have been playing in a nine-hole group on Wednesday mornings for over 20 years. At 58, I am one of the youngest players in the group. Many are well over 70 years old. I love my Wednesday morning golf ladies. They are wise, funny, empathetic and not afraid to speak their mind. They are good listeners and have given me great advice over the years.
They come with a level of confidence and self-acceptance that young women often lack. Many of them have retired from successful careers and are a wealth of knowledge on many subjects.
They are, for the most part, satisfied with their lives. They have been through (and survived) many things: the death of a spouse, serious illness, issues with children or grandchildren, and countless other difficult life events. They persevere with wisdom and humor, give me hope and make me laugh.
My young friends have a completely different perspective. Their children are still in school. They are at the peak of their career. Much of their life seems to be ahead of them, and they have a lot to look forward to.
And they worry. They worry about not being "enough", about their work/life balance, about raising their children, and how they compare to other career moms/wives/wives. They often feel the pressure to compete. And I've been there and I can relate and hopefully offer some wisdom that they can use.
These young friends are beautiful but often don't know it. They don't yet have the dreaded bat wings that seem to appear overnight after 50 years – things we lament but also laugh at. They may wonder, "Why can't I look good in a bikini in my 30s or 40s?" when we older women ask, "Where can I find the skirt suits and caftans?"
I love these ambitious, intelligent and energetic women. They remind me of everything I experienced, accomplished and survived in my youth. I want to tell them to let go of worry and comparison and enjoy the present and their youth.
And then there are those wise and wonderful friends who seem to pop up to teach us important life lessons. A few weeks ago I received two almost simultaneous emails that shockingly reminded me how unpredictable life can be and why we need to live in the present.
One was an automated birthday reminder on Facebook for a longtime friend who died of a brain tumor several years ago. It was to be his 55th birthday.
She had found her soul mate in her second marriage, and they had enjoyed many happy years together before she was diagnosed. While there is no doubt that she lived her life to the fullest, she died far too soon for those she left behind.
The second email was a blog post from a friend I met when we were both speakers at a women's event. She talked about living the last third of your life fully. I talked about the struggle with comparison and the dangers of social media. We have developed a good friendship and I consider her a wise mentor.
When we met, I immediately admired her ability to look at life's circumstances, the good, the bad and the just plain unfair, and learn from them. His email was a blog informing readers of the reason for his lack of posts.
She had been diagnosed with terminal cancer. Terminal. And yet, she found the strength to write about it. I've read her blog several times (shed a few tears along the way), and as usual she was articulate, informative, and yes, wise.
Making a real connection with people doesn't always coincide with age or stage of life. Often the best relationships (and friendships) are made when we step out of our comfort zone and engage with people who are a little (or a lot) older or younger than us.
We all start young, and hopefully we'll all live to be of age. With age comes wisdom, and with youth comes hope. We need both in this world.
Peggy Prichard is from Champaign and graduated from Central High in 1981. Married to Joel Prichard since 1990, the mother of two retired in June and now works part-time as a marketing consultant and freelance writer. To contact her, send an e-mail to [email protected]