Q&A with Darren Thornberry | The View From The Cheap Seats Of The Colorado Legislature | Legislature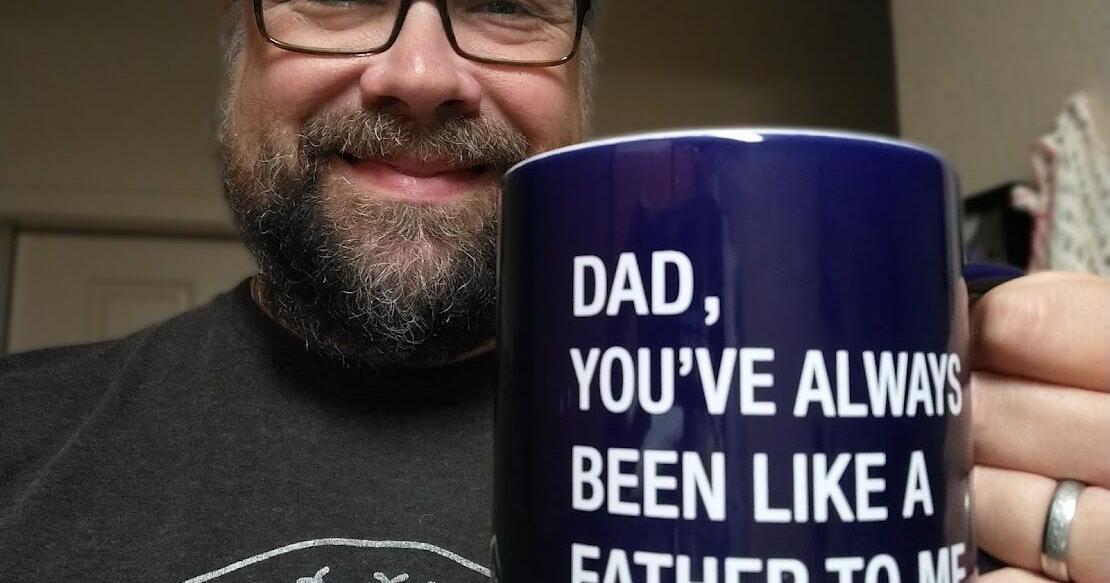 Darren Thornberry hit the road recently, moving from work as a legislative drafter in the Office of Legislative Legal Services to communications for the Public Employees Retirement Association. He was also a freelance writer and editor for 26 years, with signatures in several local newspapers and as editor of a dozen books.
Commas where they shouldn't be and signs with misspelled words earn him his ire. He is also a fan of the Oxford comma but we won't hold it against him.
His recent departure from the state Capitol drew groans and groans from some of the lawmakers he's worked with in recent years, including that hashtag gem of House Minority Leader Hugh McKean, R-Loveland.
My brother amendment!!! I will miss you very much. There are many people we know but some with whom we share a bit of life. It has been a blessing. #coleg #canyoujust draftthisonelittleamendment?

—Hugh McKean (@hmckean) August 5, 2022
In announcing his departure, he left behind his own version of bingo lege, which reflects Thornberry's beloved sense of humor.
5/5 Peace and love to all who toil under the golden dome. It hasn't always been a pleasure, but it has been an honor. And finally, for those who read the whole thread, here's a little treat you can have when the debates in the House go on for a long time. pic.twitter.com/htPI5HhHuB

—Darren Thornberry (@dethornberry) August 4, 2022
Colorado Policy: How did you come to the work you did for the Office of Legal Services? How long were you there?
Darren Thornberry: I've been a freelance writer/editor for a few decades, but this kind of work can be feast or famine, so I always have a relevant day job too. True Story: I saw the OLLS job posting on Craigslist. I had never heard of a legislative drafter and had no idea what it was. I was promoted to Editor and Clerk of House Amendments during my eight years under the Gold Dome.
pc: What does a legislative drafter do?
DT: Legislative drafters, as part of an extensive review process, draft countless bills, amendments and legal memoranda; revise and prepare the CRS for publication each year (massive work); do legal research; staff on interim committees and, as in my case, serve as amendment clerks in the House and Senate, drafting amendments on the fly.
pc: What was the hardest part? What was the most fun?
DT: The challenge for OLLS editors is the grind. It's a crazy session for everyone, but editors are moving from that right to posting status updates, which takes all summer, and then jumping straight into requests for draft bills. Very little downtime. There is a cumulative and deep exhaustion that can set in and it hurt me. I now work in communications for PERA.
Pleasure is the theater which breaks out in the Chamber and in the Senate. Plus, humor between colleagues is pretty much the only way to overcome it all.
pc: Memorable events you could share?
DT: When people wore body armor because they thought a certain expelled member might shoot them (this was during the expulsion of State Rep. Steve Lebsock, D-Thornton, in 2018).
Also, the 2020 protests following the death of George Floyd and the damage to the Statehouse. Very strange scene of working there in the weeks that followed.
pc: Where does your sense of humor come from? (Read his Twitter posts; the guy is funny!)
No burrito truck at Sherman and 13th this morning. I will fight anyone.

—Darren Thornberry (@dethornberry) July 13, 2022
DT: Received from my father!
pc: Tell me about music and your band Mercy Club – how did you get there, what you play beyond guitar. How long have you been doing this?
DT: I was born into a family of musicians and have been playing guitar and writing songs since I was a teenager. I have various recordings available for streaming and on CD. Mercy Club is a group of friends and family that makes original music. Cafe rock, if you like! Me on guitar and vocals, my daughter on vocals, my wife on drums and good friends on mandolin, piano and bass. This summer, we released an EP: Live at Bridgetown.
pc: Favorite musician?
DT: Neil Young
pc: Your favorite music to play?
DT: Did I mention Mercy Club: Live at Bridgetown?
pc: First gig?
DT: Mr. Cliff Richard
pc: Broncos, Nuggets, Rockies or Avalanche? Or something else? Or none of the answers above?
DT: Edmonton Oilers, baby!!!!!!! (A real irreducible.)
pc: Favorite comic?
DT: Red meat
pc: Favorite watering hole
DT: Odd13 in Lafayette.
For friends who wish to keep in touch, he can be reached at @dethornberry or darrenthornberry.com