Welcome, September! Here's a guide to bringing structure back to your life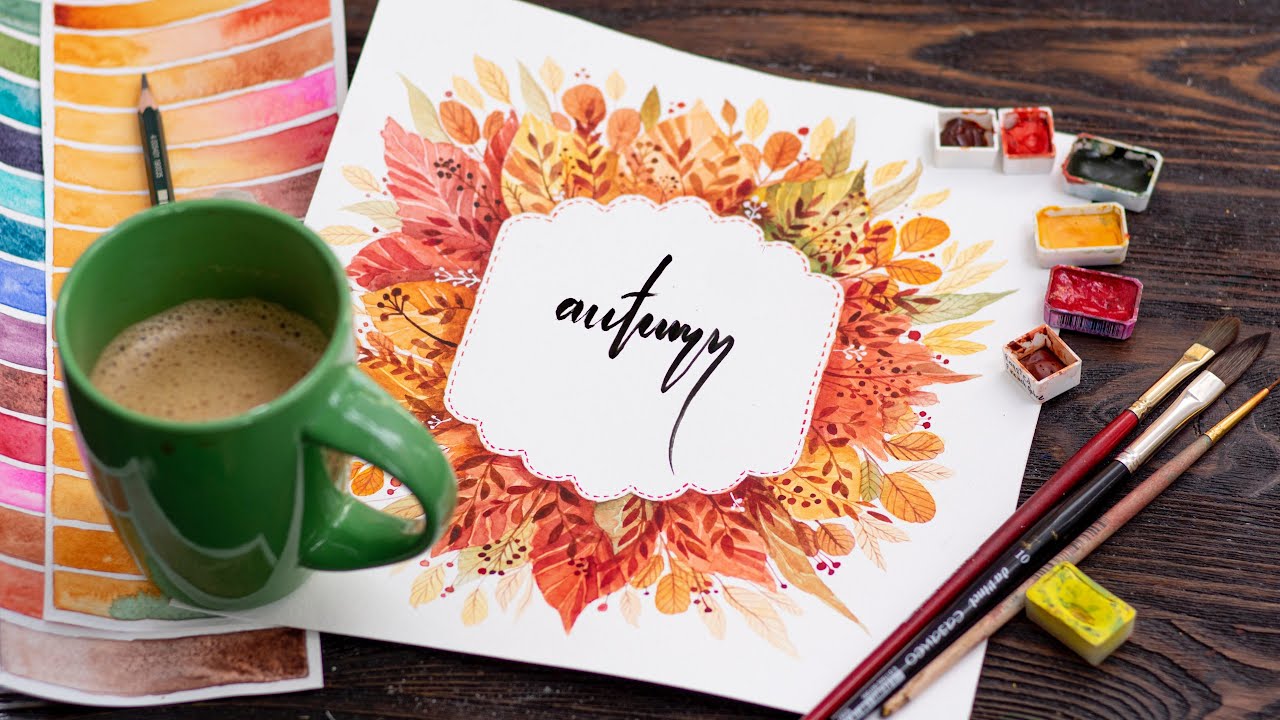 Whether it's the Rose of Tralee on your TV, the increased traffic on your commute each morning, or watching the changing colors of the leaves, there's no denying that September has finally arrived. I say "finally" because I spent most of August counting the days. I shamelessly love September for all the most obvious reasons you can think of.
I cherish the progress of those cozy evenings by the fire, the flapping of the leaves on my morning walks in the woods, the warm knitwear you can snuggle up in, the improving television programs (hello, Strictly!) and especially the reintroduction of regular routines in my life.
I love nothing more than a good routine! The Taurus in me is happiest when he knows what he is doing today, tomorrow and next week; and at this time of year, I'm just in my element filling everything in my Filofax! Yes, I'm that person you know who always uses one, and I chart my routines and plans on it in a way that makes me very happy.
I believe that my love of routines and this deep need to establish structure in my life has less to do with being organized and much more with being on high alert when bad things happen. were producing and I was completely taken aback. I know I'm not the only one feeling this and that's just why so many of us love our own personal structures because they allow us to take back control of our lives when everything around us is falling apart. Routines equal safety.
PSYCHOLOGICAL BENEFITS
Research has also shown that having routines and structures can have many psychological benefits. They have the power to improve your cognitive function, improve your sleep patterns, reduce anxiety, and generally make you feel better about yourself most of the time.
I understand that for some people routines seem boring and can feel like acquiescing to more human rules. When you think of a daily routine, you imagine repetition; do the same thing in the same way every day; which of course doesn't sound exciting or challenging. You can imagine getting up at the same time, doing the same exercise program, walking the same way to work, talking to the same people, eating your meals at the same time, and coming home to watch the same programs on your TV. Even to me, it actually seems extremely monotonous. It also sounds incredibly passive. The best routines are very proactive and involve planning and scheduling, and then it's up to you to decide which elements of your routine are worth repeating.
TURN IT ON
Having a routine doesn't mean you can't or shouldn't make changes. In fact, making adjustments to your day only keeps things fresh and interesting. And if you feel energized by what you're doing, the fact is, you're more likely to stay consistent with it – so don't fall into the trap of creating a routine that looks the same every day! It's essential that you change things up and after all, the best thing about having a schedule is being able to make time to do the things you love to do.
Routines can also really help encourage your creativity and problem-solving skills, increase productivity, and promote feelings of self-esteem, all of which positively contributes to improved mental well-being! The only caveat here might be to be careful of schedules that are dictated entirely by others, as they may not bring the same benefits, which again comes down to your legitimate need to feel in control of your own time!
TAKE CHARGE
The world we inhabit today is filled with so many uncertainties. Honestly, it feels like bad news awaits around every corner and rising stress levels can push us out of our comfort zone. So come September, why not embrace the return of your old routines by putting some new ones in place.
Schedule time in your schedule that is just for you – no matter how long, but just so you recognize that you need to take care of yourself too. Make yourself your priority. Think of something new you'd like to do this fall, then plan what you need to do to make it happen.
Think about what worries you the most – is it your finances, your health, or your relationships, then think about what you can do now, starting this month, that will begin to ease your worries. There are four months left until the end of the year and you can honestly achieve so much in that time, if you commit to it.
No more looking back and lamenting the lost summer, now is the time to look ahead and welcome this next glorious season. Get outside and watch how nature makes room for newness, how it greets the changing color of trees, and how it welcomes a new routine at this time of year. He has so much to teach us and we have so much to learn.
American author Lauren Oliver captures the month of September so perfectly when she writes: "The windows are open, admitting the September breeze; a month that smells of stationery and pencil shavings, autumn leaves and car oil. A month that smells of progress, like moving on.
Niamh Ennis is Ireland's leading change and transformation coach and author who, through her private practice, writings, programs, workshops and podcast, has inspired, activated and supported thousands of people to bring about change significant in their lives. She is accredited Personal, leadership and executive coach and the Lead Coach of the IMAGE Business Club. Instagram @1niamhennis or niamhennis.com.