10 tips for investigative startups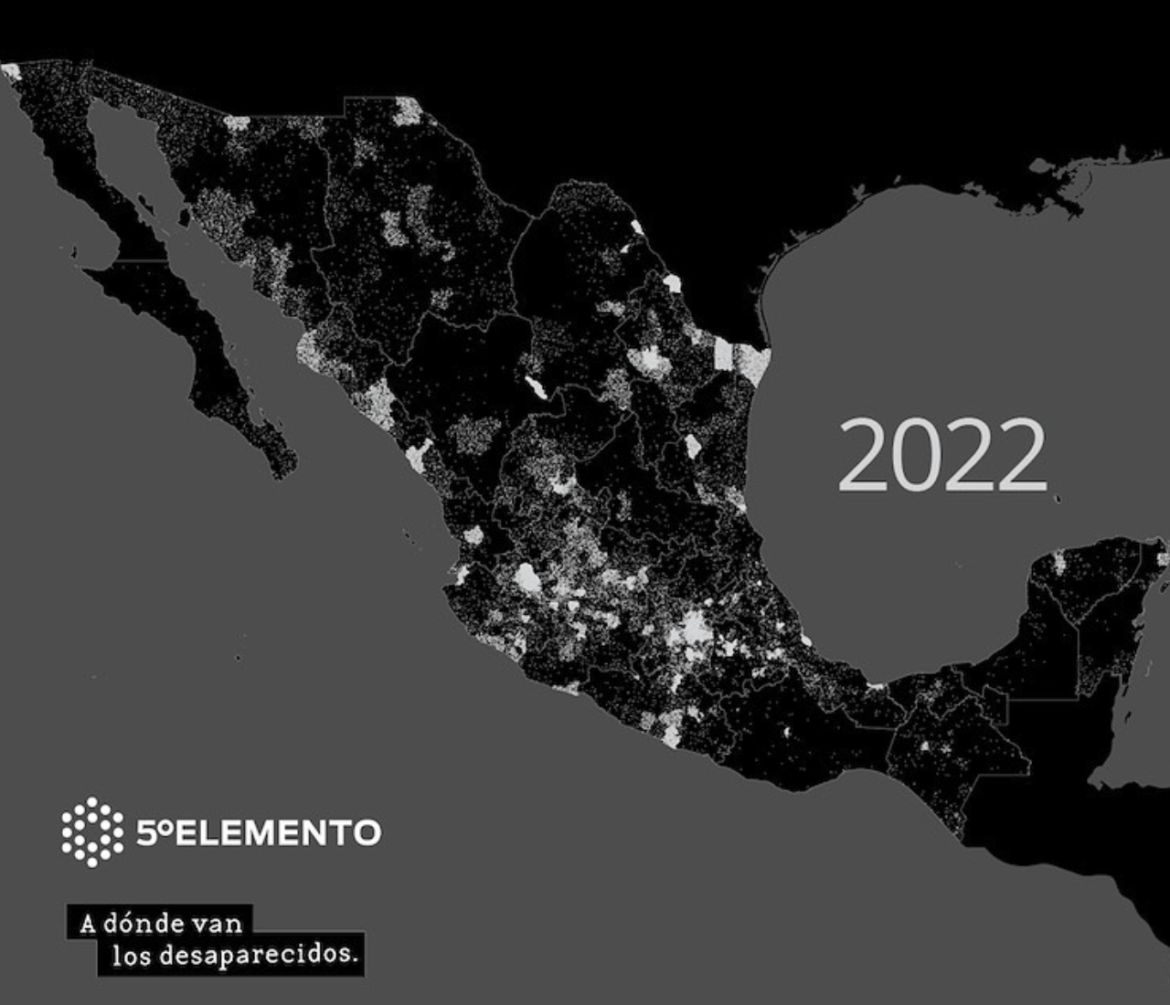 It wasn't long after sharing a Pulitzer Prize for Investigative Journalism that Alejandra Xanic, a seasoned Mexican journalist, sat down with three of her contemporaries examine the state of journalism in his country.
The outlook was not promising. "We felt the silence spreading," she says. The security situation was deteriorating, organized crime and corruption were on the rise, and it was becoming more dangerous to do investigative reporting in border states like Tamaulipas.
Their response was to create Quinto Elemento Laboratory (Fifth Element Lab) – a non-profit investigative and innovation lab that would help support journalists outside the capital in their work. For the first eight months, they had no money, but when their first call for proposals solicited 120 story ideas, they knew they were onto something. Co-founder of Xanic Marcela Turati "opened the door" with a series of hard-hitting investigations into clandestine graves and missing persons. After an attempt at turning direction, Xanic took the helm.
Over time, Quinto Elemento Lab grown up. Today, it has eight people who work with a collective of independent journalists, and the Lab has been supported by 11 different foundations during its existence. Moving from reporting to editing, Xanic now takes the time to listen, advise and mentor young reporters and editors who want to write and hold accountable those in power.
Quinto Elemento's stories were shortlisted for Best Investigative Reporting at the Latin American Conference of Investigative Journalism (COLPIN), while Turati won the Gabo Award, one of America's top awards. Latin, for its investigation on secret graves. The team also won a SIGMA Award for Data Journalism for a investigation on the under-representation of indigenous peoples in data on COVID-19 in Mexico, and collaborated on FinCEN records, a survey shortlisted by Pulitzer in 2021.
Xanic is something of a legend in his home country, but admits the journey has been tough. Growing an organization from a seed idea to success takes time and determination, and being a female director has brought its own challenges, she says.
Alongside the Pulitzer, which she won as part of a New York Times team investigating how Wal-Mart used bribes to dominate the Mexican market, Xanic also received a George Polk Award. Ever modest, she feels grateful for the opportunities international recognition has brought, but remains a grassroots journalist at heart. You get the sense that she yearns for her years in the newsrooms and in the field.
Five years after starting the Quinto Elemento adventure – and only a few months after handing the site over to journalist Armando Talamantes – Xanic has shared the lessons learned so far and offered the following advice to others working in small investigative startups.
Hire an administrator.

Xanic recognizes that many investigative bodies are created and staffed by reporters who are passionate about storytelling rather than management. Hiring a professional administrator, she says, should be the first step. "To be wrong was almost deadly for Quinto Elemento Lab – we almost had to close the door," she recalls. "Also, be careful how you hire. It has to do with HR. How do you recruit people? How do you interview, check references and determine what the right qualities are? How do you test honesty and ability? As journalists, you may think it's less important, but it's fundamental.

Know the system. "Be curious about the legal and regulatory environment, and be aware that it is constantly changing," she advises. "In Mexico, for example, steps are being taken to try to ban foreign donations to nonprofit organizations. Ask others in the field: what are you doing in El Salvador, Guatemala or Nicaragua? Did you find money elsewhere?

Check your model.

When the team behind Quinto Elemento Lab presented their plans for the project, no one else in the field was doing similar work. But after five years, the landscape has changed. "What we realized two years ago is that there are more organizations doing what we do – not outlets publishing their own stories, but generating content. More people are delivering quality work, which means we now have competition in the field. Xanic adds: "

It is important to think about what your added value is. How can you improve or increase reach and impact? Are there things you need to change in the ecosystem? »



Think about your fundraising strategy.

"The investigative journalism work that we do will depend for some time on foundations and grants. But what if attention shifts there? she warns. "Inequality post-COVID-19 has been a big deal, but we don't know how long these foundations will remain focused on supporting democracy and press freedom." Given how expensive investigative journalism can be to fund, she suspects a subscriber model wouldn't work well either. "Right now, with a subscription model, there's no way to fund what we're doing."



Plan how you will share your content.

When Xanic and his colleagues launched Quinto Elemento Lab, they had no marketing or branding, instead following the "ProPublica model" of sharing their content for free. "At the very beginning, it made sense – to offer high-quality, complete and reliable material for free," she explains. "And we are the ones who can be sued for the stories. That way we opened up a space for our work, and second, we were helping startups across the country with great hardware that they couldn't afford on their own. She says the team is now wondering if it works in the long term.

"Now we think we might have to change the model from free to donation," she says. "We don't know how much to charge, how much a partner can pay. Will our editorial process change in any way? Would the media have a say in the angle or not? We now ask these questions.



Write an organizational chart.

"We started out as friends – you don't want a chalkboard," she says. "But people have to know, 'Who do I report to?' The director must know: 'Where is everyone? Are they doing things that are consistent with our heart? This is the difficult part. We must go from independent and liberal to structured and orderly. You don't want a job [that is only] for a founding member, but a position that can be occupied by anyone. Be perfectly clear, she says, about who is doing what.



Be transparent.

Because investigative journalism outlets themselves hold others to account, transparency about funding and support is also vital. "Donors – and the public – are very interested in transparency, in what happens with the money we receive and what we do," she says. "Transparency is very important, and checks and balances are very important."

Recognize and reward your staff.

Despite limited budgets, Xanic notes that the media must attract top journalists to grow and make a name for themselves. "We have to be competitive and retain talent, and pay fair wages. We also try to be compensatory with vacations. One final perk that nonprofits can provide on a tight budget: "Training programs that allow people to learn new skills as needed."



Work as a team.

About Quinto Elemento Lab's

the biggest surveys

, the team split a project so that multiple reporters worked on the story, each bringing their own expertise. "We have someone dealing with data, someone dealing with FOIA." Reports on the ground are also essential, she says, although the security situation in Mexico adds a complicated dimension. "The decision to send someone to report to the field is very, very difficult. Some stories took a long time because you're not sure if it's the right time to go to the provinces. But to believe that your editor will put your safety first, rather than the story, keeps reporters interested.

Prioritize survival, but also think about growth. "For a long time our policy was very austere – we had a very small and probably a bit ugly office!" she says. "Everyone was using their own personal computer." As founders, they worked hard – too hard, she admits. But recognizing the right time to grow is vital. "Now we think the way to make it sustainable is to grow the team," she says. "You need another mindset for growth. Growing up is another very perilous step: can you bring in two more people, or is that a death sentence? What do you need in your job? What subsidies need to be in place before we can think about growth? You need someone who knows more about administration and numbers. It is a very frightening phase.



These tips were adapted from a meeting of GIJN Women, a group to discuss issues related to women and non-binary investigative journalists.




Additional Resources

How Quinto Elemento is training Mexico's next generation of Muckrakers

The 5th Element: A Mexican Investigative Reporting Lab

GIJN Resource Center: Sustainability

---

Laura Dixon is an associate editor at the GIJN and a British freelance journalist. She joined GIJN after four years of reporting in Colombia and freelance stints in Paris and Austin, Texas.

Andrea Arzaba is the Spanish publisher of GIJN. As a journalist and media A professional, Andrea has dedicated her life to documenting the stories of people in Latin America and Latinx communities in the United States.