Things to do at Penn State: September 16-23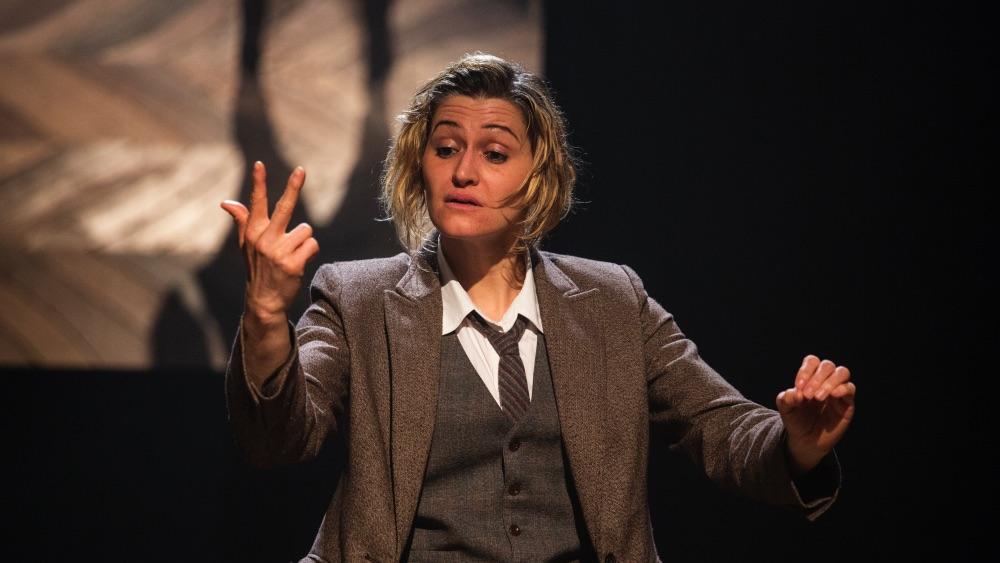 What's going on at Penn State? Here's a look at some of the cultural events – in-person and virtual – taking place across the University:
Performances
"Prince Hamlet" — September 16-17, Playhouse Theatre, University Park Campus. A non-traditional retelling of Shakespeare's "Hamlet" will feature a gendered cast as well as American Sign Language and translation.
Happy Valley Indian Performing Arts Festival — September 23 and 25, HUB Flex Theater, HUB-Robeson Center, University Park campus. The society. for Indian Music and Arts and Penn State Nritya will present four recitals featuring Hindustani vocal music, Bharata Natyam, Carnatic vocal music and a special Qawwali concert.
Conferences
17th Annual De Jong Lecture in Social Demography — 9:00 a.m., September 16, 233B HUB-Robeson Center, University Park campus, and via livestream. Marcy Carlson, professor of sociology at the University of Wisconsin-Madison, will present "Generational Overlap: Changing Demography and Shared Lifetimes". Free.
Shaquem Griffin — 7 p.m., Sept. 20, Perkins Student Center Auditorium, Penn State Berks. Retired NFL linebacker Shaquem Griffin will explain how a rare condition called amniotic band syndrome left him with one hand but didn't deter him from playing professional football. Free.
Events
National Hispanic Heritage Month — Until October 31, various campuses. Penn State units across the Commonwealth are hosting events in honor of National Hispanic Heritage Month. The unifying theme of this year's celebrations is "Nuestra Música (Our Music): Identity, Culture and Resistance". Free.
POW/MIA Vigil — 5-6 p.m., September 16, Old Main Lawn, University Park Campus. The University will host its annual POW/Missing Vigil in honor of POW/MIA Appreciation Day. Free.
Graphic design exhibition — 6-8 p.m., September 16, Collaboration Common, Pattee and Paterno Library, University Park Campus. Students from the Department of Graphic Design will present their work. Free.
Constitution Day 2022 — Until September 22, various campuses. University campuses are celebrating Constitution Day with various in-person and virtual events. Free.
"The Sounds of Resistance: From Narration to Movement Building" — 6 p.m., September 20, via livestream. Members of alternative folk band Las Cafeteras will host a free virtual workshop to discuss how they use songs and lyrics to highlight immigrant struggles, cultural identity and privilege. Free, but registration required.
Virtual exhibitions
"African Brilliance and the Purpose of Art" — This interactive virtual tour accompanied the Palmer Museum of Art's Spring 2020 special exhibition "African Brilliance: A Diplomat's Sixty Years of Collecting" and will remain available throughout the current academic year. Explore the exhibition installation, images of selected works, videos for a guided tour and suggestions for related artistic activities. Free.
"Celebrating the ADA: The Legacy and Evolution of Disability Rights and Lived Experiences at Penn State" – The Virtual University Libraries Exhibit explores the first 100 years of national disability rights legislation and the movement's impact on the Penn State community. Free.
"Global Asias: Contemporary Asian and Asian American Art from the Collections of Jordan D. Schnitzer and His Family Foundations" — This interactive online program from the Palmer Museum of Art offers guided video tours of selected artists from the exhibition in addition to an introductory overview by the curator. Discover the "Global Asias" concept of personal and cultural identity in a contemporary world. Featured artists include: Jacob Hashimoto, Dinh Q. Lê, Hung Liu, Takashi Murakami, Roger Shimomura, Do Ho Suh and Rirkrit Tiranvanija. Free.
"Pandemic Spaces (1918 edition)" — University Libraries Virtual Exhibit explores architecture related to the devastating 1918 flu epidemic. Free.
"Who am I? Art and Identity" — This interactive, self-guided online tour presents a selection of objects from various areas of the Palmer Museum of Art's collection, linked by a common exploration of personal or cultural identity. Free.
"Women in Art: Activism + Resistance" — This self-directed, interactive online tour of the Palmer Museum of Art is intended for college-level courses and features a selection of objects by female artists from the museum's collection. To celebrate the centennial of the 19th Amendment, this tour highlights artists working in a variety of mediums during the 20th and 21st centuries who have contributed to political, social and cultural change. Free.
"The World According to Doyle: Editorial Cartoons from the Jerry Doyle Papers at Penn State" — This digital exhibit from Penn State University Libraries examines Jerry Doyle, one of the preeminent editorial cartoonists of the 20th century. Free.
In-person exhibitions
"ARC Studio Premiere" — Until January 29, 2023, Art Alley, HUB-Robeson Center, University Park campus. Andrew Castañeda's photos and paintings reflect the structure of a day in television programming. Free.
"The Art of Remembering: A Selection of Gifts" — Until December 18, Palmer Museum of Art, University Park campus. The exhibition honors donations to the permanent collection of the Palmer Museum of Art and features works on paper by European and American artists of the 19th and 20th centuries. Free.
"Earth Archives: Stories of Human Impact" — Through November 22, Eberly Family Special Collections Library, 104 Paterno Library, University Park Campus. The exhibition explores the intersection of environment, human activity, climate change and documentary archives. Free.
"Haiti: Liberation from the First Black Republic" — Until December 16, Paterno Family Reading Room, Pattee Library, University Park Campus. The exhibit examines the history of Haiti, the first modern black republic resulting from its successful struggle for liberation from the French. Free.
"I'm a Penn Stater: Nittany Lions in World War II" — Until June 2025, Penn State All-Sports Museum, Beaver Stadium, University Park campus. Timed to coincide with the 80th anniversary of the conflict, "I Am a Penn Stater" chronicles the contributions of Nittany Lion University literati and Women's Recreation Association athletes during the conflict and follows their service from training in the United States. United to the fights on the battlefields around the globe, to their post-war occupations. Free.