¡Present! Activity guide | Smithsonian Voices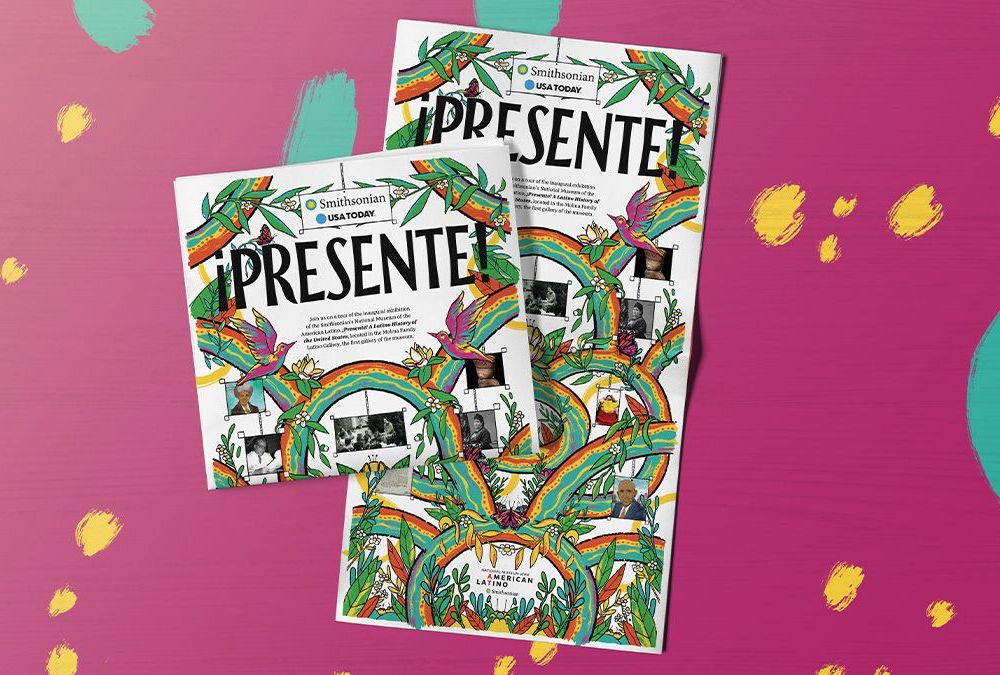 LILY
On a beautiful June morning, the National Museum of the American Latino opened its first gallery and exhibit telling the story of the Latino community in the United States. The Molina Family Latino Gallery bills itself as a space to ensure Latinos are represented in museums nationwide throughout the year. Twenty-five years after the founding of the Smithsonian Center for Latino Initiatives, this final piece of the puzzle has been accomplished as outlined in Towards a shared vision. The gallery, a space both reflective and forward-looking, will house several exhibitions over the next decade, chronicling Latin American history and culture. ¡Present! A Latin American Historyis the inaugural exhibit and highlights significant moments, people, and events in Latin American and American history tracing the long history of community contributions, ranging from showcasing Indigenous communities in New Mexico who practice yet their culture to highlight community members breaking down barriers and building community, such as as changemaker Dolores Huerta, Supreme Court Justice Sonia Sotomayor and business leader Maria Rios.
Join us for a tour of this historic exhibit courtesy of the Smithsonian and USA TODAY collaboration ¡Present! A Latin American History Printed edition. This edition, available here, features highlights from the exhibit's five main components, beginning with "Colonial Legacies" and ending the tour with "Latinos Breaking Boundaries." Be on the lookout to meet new people like Burton's María Ruiz, the first published Mexican American author to write in English, or check out cool items like Mark Gonzales' skateboard, which he used to kickstart street style sports in California during the 1980s. Along the way, enjoy reading about Latino history and making new relationships as we celebrate the start of Hispanic Heritage Month!
DO
In the guide you will also have the opportunity to do fun activities. Test your vocabulary skills and learn about Latin identity labels and what is more appropriate for using Latin or Hispanic. Be inspired by the murals of Judy Baca and create your own mural that highlights your own important story. Or explore your community and visit your local library where you can still find Encarnación Pinedo's book, titled "Encarnacion's Kitchen". There is so much to learn and do in these pages. You can even go to our gallery website and explore 3D scanned objects from some of the Smithsonian's most interesting collections, like an Albion printing press, the inkjet from the 1800s!
The big idea
Although this guide is a small window into a community with a long heritage, it helps us understand the importance and contribution of the Latin American community in the history of the United States. It is by looking back that we can understand who we are today and where we can go in the future. As you read these pages, reflect on your own history and how your community has helped shape the American narrative. Join us and discover new stories that help shape our American history. Our Latin history is American history.
We have much more to discover and learn, visit our website where new programs, exhibits and resources are posted. Let your curiosity guide you towards lifelong learning!
Visit the collections of the National Museum of the American Latino Learning Laboratory for lessons, plans, hands-on activities and more.